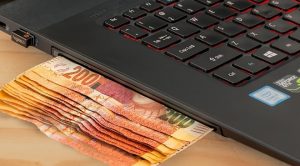 Some of the largest UK banks are set to become part of the movement aimed at tackling problem gambling in 2019. Lloyds, Royal Bank of Scotland and Santander will block the use of their debit cards with local bookmakers by making changes to their existing banking applications.
The banks have explained that the crackdown will provide their customers with better control over their expenses by allowing them to plan their spending. The decision of the aforementioned high street banks followed the measures taken by Barclays after the latter became the first major British bank to allow customers to suspend certain categories of spending.
Our app now allows you to "switch off" certain types of spending on your debit card, like gambling & betting shops. "I believe it will make a real difference to people's lives" says @MartinSLewis from @mmhpi. For more info see https://t.co/THMp4JLTMd #MentalHealthe pic.twitter.com/7mkDUBIzey

— Barclays Access (@BarclaysAccess) December 11, 2018
Lately, gambling operators in the UK have been put under increasing pressure due to the rising gambling participation and problem gambling rates in the country, with over 2 million people considered to be put at risk of becoming problem gamblers. Local bookmakers have already faced the announcement of the Government's decision to reduce the maximum stake allowed at so-called fixed-odds betting terminals (FOBTs), with the new rules regarding the machines set to take effect in April 2019.
Under the rising criticism, gambling websites have already made sure that their customers, who are worried that they spend too much on gambling, are able to block payments to such websites. Now, it is large British banks that are getting more proactive into customer protection from possible gambling-related harm.
New Gambling Transactions Functionalities to Be Rolled Out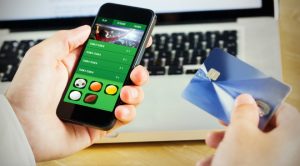 Under the changes that are to be brought by the major lenders to their banking applications, customers will be permitted to block transactions to gambling websites. This will give them the chance to stop and think before throwing themselves into a reckless spending spree.
The first bank which allowed customers to block debit card transactions imposed the crackdown measure on five categories, including gambling; groceries and supermarkets; petrol stations; drinking and dining venues (pubs, bars, restaurants and takeaways); as well as premium rate websites and phone lines.
As revealed by the Royal Bank of Scotland, which currently has about 30 million customers, the lender is aimed at introducing similar spending restrictions in 2019. In addition, it plans to roll out certain controls which can be used by customers in order to block some cash withdrawals, specific online or in-store purchases and payments by credit card.
In the months to come, Lloyds, which has approximately 22 million customers, also intends to block gambling transactions from being carried out with their debit cards. The bank has explained in a statement that it aims to make its customers well informed about their gambling expenses and to help them control their spending by introducing certain restrictions.
Santander, which has about 14 million customers to date, also confirmed its plans to raise its customers' awareness of gambling expenses by launching a similar set-up to Barclays. The changes that are to be brought to its banking applications are set to be deployed early in 2019. The functionality, which is to be rolled out for debit card holders, will provide them with the chance to block several categories of spending, including gambling.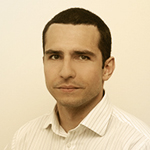 Daniel Williams has started his writing career as a freelance author at a local paper media. After working there for a couple of years and writing on various topics, he found his interest for the gambling industry.