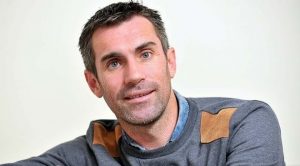 Keith Gillespie, a former Manchester United star and problem gambler, backed the Celtic striker Leight Griffiths who made a public confession about his mental health issues and urged him to accept help.
According to Gillespie, who has faced a very similar situation himself, making an admission about the problem is the first step to recovery. The former Manchester United winger battled a severe depression at the time he was a professional football player and spent about £7 million on wagers.
The 43-year-old Gillespie said that he could see a resemblance to Leigh and praised his football club for offering him all the help they can.
On Sunday, the Celtic player denied suffering from a gambling addiction, after The Scottish Sun reported of his trip to Newcastle races. In a tweet, the 28-year-old striker wrote that he was off work because of some mental state issues he has been facing at the time and explained that these problems were related neither to gambling nor to drugs.
— LG9️⃣ (@Leighgriff09) January 6, 2019
Back in December, Celtic boss Brendan Rodgers faced questions related to a possible gambling problem of Griffiths. At the time, Rodgers only shared that the striker has been facing "a number of issues" but did not specify if a gambling addiction was among these issues.
Football Players Are Also Susceptible to Problem Gambling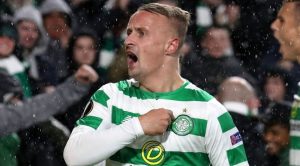 For the time being, Griffiths will take some time out from professional football in order to solve a number of personal problems. As mentioned above, some of the issues which have been faced by the striker, are rumoured to be related to gambling. The fact that he was seen while attending Newcastle races at the weekend fuelled these rumours even more, but the player vigorously denied experiencing such a problem.
The ex-Manchester United star Gillespie, however, morally supported Griffiths, after he has experienced similar problems himself. He wrote a book, telling about the dangers of betting, revealing that he used to spend massive amounts of money while punting. Apart from the large monetary losses, depression followed.
Now, despite the fact that Griffiths has denied a gambling addiction, Gillespie commented that recognising and admitting the problem is having half of the battle won. He further added that people often think that football players have a glamorous lifestyle but in reality, they also face certain troubles and hard moments. In his blockbuster book "How Not to Be a Football Millionaire", the former Manchester United player told the story about the gambling, depression and other bad habits he has experienced himself.
Professional football has been associated with problem gambling for some time now, with some players having made confessions about their compulsive gambling habits. The former midfielder of Newcastle, Manchester City and QPR Joey Barton made some scandalous revelations about the problem, claiming that about half of the professional football players have violated the gambling ban imposed by the Football Association (FA) and have placed bets on football matches, despite they are not allowed to do that. Kieron Dyer, a former midfielder, also confirmed that problem gambling rates among professional athletes were on the rise, saying that some of the top players in the English National football team were gambling addicts.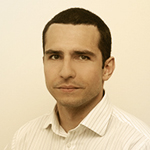 Daniel Williams has started his writing career as a freelance author at a local paper media. After working there for a couple of years and writing on various topics, he found his interest for the gambling industry.