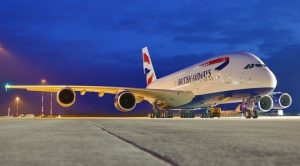 British Airways has faced much criticism for popularising gambling after it rolled out a TV commercial, which depicted a couple easily winning money on slot machines. As reported by The Guardian, it was the content of the advert which provoked anger from a number of anti-gambling campaigners and Members of Parliament. Complaints have also been filed to the country's advertising regulatory body.
The television commercial, for British Airways Holidays, featured a couple returning to their room through something that pretty much resembled a hotel casino after they went to the swimming pool. They said that they had "a bit of spare change" left, so they played on the slot machines and won. They also said they placed a bet one more and won more than $490.
Probably, the worst part is the fact that the advert was aired only weeks after gambling operators in the UK reached an agreement that stricter limits on their own TV commercials are to be imposed in order to address rising concerns about the negative impact which gambling commercials could have on more vulnerable people and underage individuals.
The former Conservative leader Iain Duncan Smith shared that he had been pretty surprised by the ad, and explained that he intends to take the matter for discussion with his cross-party colleagues. He further commented that the ad was extremely inappropriate and described it as "utterly appalling". The cross-party parliamentary group in question, which is currently headed by Carolyn Harris, a Member of Parliament from the Labour Party, is expected to write to the company to condemn it for popularising gambling.
Anti-Gambling Campaigners Call the Ad "Highly Inappropriate"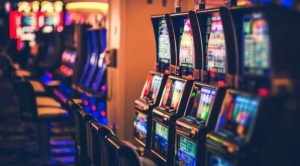 A spokeswoman for the Advertising Standards Authority (ASA) revealed that a number of complaints had been received by the UK advertising regulator, with all of them accusing British Airways of promoting gambling and making it look absolutely natural and normal, which is actually irresponsible.
One of the most popular activists who invested a lot of time and efforts in the campaign to restrict controversial fixed-odds betting terminals (FOBTs), Matt Zarb-Cousin of Campaign for Fairer Gambling, was among the ones who criticised British Airways for the commercial.
British Airways will probably face call to take down the commercial. A representative of British Airways Holidays, however, explained that the ad is part of a series which has been aired by the company over the last three years to promote some of the special memories and emotions which BA customers experience while travelling with the company every year. The company further reminded that the advert was found appropriate for broadcast by the industry body, Clearcast.
Still, its choice for a storyline of the advert was called inappropriate by the Chief Executive Officer of the leading gambling charity organisation GambleAware. Mr Marc Etches said that with more than 370,000 gambling addicts in the country, releasing such content is not a good idea, as gambling becomes more and more recognised as a public health issue. Mr Etches further reminded that the gambling addictions' consequences could be devastating for both affected individuals and their families.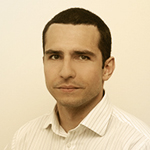 Daniel Williams has started his writing career as a freelance author at a local paper media. After working there for a couple of years and writing on various topics, he found his interest for the gambling industry.