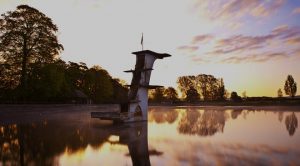 A new survey has found that Swindon public services such as council and National Health Service (NHS) pay approximately £3 million on an annual basis to help local gambling addicts.
The borough council launched a new analysis results, according to which annual costs are estimated to between £2.1 million and £3 million. Experts have also estimated the costs per problem gambler to amount to £1,623. In addition, the council researchers revealed that up to 1,900 people in Swindon can currently be categorised as problem gamblers. Statisticians, however, warned that the number of people affected by gambling addicts' behaviour could actually be around 18,800, including family members and underage individuals.
According to figures, the admission of five people onto the hospital wards over the past five years resulted directly from problem gambling behaviour. The actual number, however, could be much higher, as gambling would often not be visibly related to hospital care, and is often excluded from patient notes as irrelevant.
The town council statisticians also made a recommendation that planning officers should consider the possible negative impact of gambling on local communities as they forge a new Local Plan for Swindon. According to them, town officials need to confess that the gambling shop rate in the town centre of Swindon is higher than the one in England as a higher. Licensed betting shops in Swindon take up approximately 5% of town centre units, while the nationwide rate is about 3.8%.
One in Ten Children Gambled Online, Gaming Association Poll Says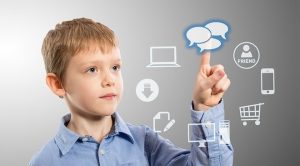 According to the experts who carried out the research, the link between groups of more vulnerable people and problem gambling may be used by authorities to support certain restrictions of new gambling premises in the area. The development and establishment of such premises around Swindon are set out by the Local Plan. A draft plan is set to be issued in 2019.
Experts have also recommended council work with primary schools in order to raise young people's awareness of possible gambling-related harm and of the links between betting and computer gaming. According to the results of a Gaming Association poll, one in ten children confesses that they have placed a bet on the Internet, so the council warned of the possible negative effects which online gambling could have on children.
The secretary of the Gamblers Anonymous group in Swindon shared that some of his group's members suffered from various negative effects of gambling, including suicidal thoughts and anxiety. He also urged those who suspect they have a gambling problem to seek professional help, as compulsive gambling should be regarded to as a form of a mental health issue.
Swindon's Gamblers Anonymous group secretary further noted that the negative impact of gambling addiction could affect various aspects of individuals' lives.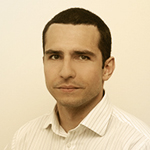 Daniel Williams has started his writing career as a freelance author at a local paper media. After working there for a couple of years and writing on various topics, he found his interest for the gambling industry.