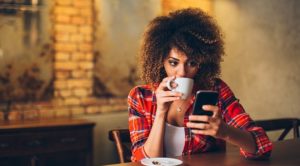 For years, gambling has been a men's prerogative. Nowadays, there are still more men who gamble but the last few years have seen a sharp increase in the number of women, and even children, who turn to gambling.
Logically, gambling addiction is not a problem faced by men only anymore. A former female gambling addict, however, shared that there are not as many women speaking out about the problem despite the fact that the number of women who deal with the consequences of compulsive gambling is actually rising.
Even more worrying is the fact that underage audiences are also targeted by gambling operators, with more and more children getting involved in gambling services as well.
Former Gambling Addict Say Many Women Become Problem Gamblers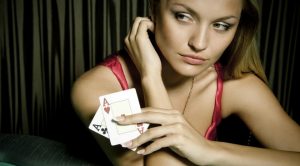 A female problem gambler called Kelly Field told her story to the makers of the ITV's Cleaning Up. Ms Field, who has piled up debts amounting to £70,000 by betting online, called for more support to be provided to female gambling addicts.
She shared her story, hoping that more people will realize that gambling addiction is not just a men's problem and there are just as many women who suffer from the negative consequences of their compulsive gambling habits. Ms Field explained that for her, gambling came as a way to escape a stressful period in her life. And Mark Marlow, the writer of Cleaning Up, also confirmed his discoveries that women often use gambling as a form of "escapism".
As reported by the BBC, Ms Field had managed to pile up debts amounting to £10,000 only six months after she got familiar with online slots machines and bingo games. She revealed that the virtual reality created for gamblers pretty much makes them feel like they are playing computer games, and they often do not associate it with losing real money.
According to M. Field, misunderstanding from partners, family, friends and society as a whole is another problem faced by gambling addicts, both male and female, which is why many of them fail to confess about the problem and spend years increasing their debts by tens of thousands of pounds.
Bishop of St Albans Calls for Better Gambling Protection for Minors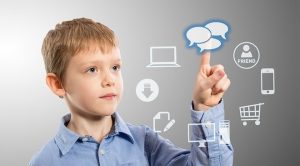 The last few years have also seen more children getting involved with gambling and suffering the negative impact of gambling on their lives. Only recently, it became clear that more than 55,000 children have already been identified as gambling addicts.
The Bishop of St Albans, Dr Alan Smith, revealed his plans to raise what he called the "generational scandal" in the House of Lords. He reminded that anti-gambling campaigners managed to persuade the Government to reduce the maximum betting stake allowed on fixed-odds betting terminals (FOBTs) from £100 to £2.
The Bishop, who is known as a proactive campaigner against gambling in the UK, has once again insisted that gambling has turned into a serious problem for British children over the last years. As Casino Guardian previously wrote, he blamed gambling operators in the UK for their campaigns targeting minors and pubs owners and staff who fail to stop children from placing bets on so-called fruit machines.
According to him, the claims of gambling operators that they are working hard to protect children from possible negative effects from gambling do not really stack up. This criticism, however, was rejected by the Remote Gambling Association (RGA) that argued that there are absolutely effective protections online.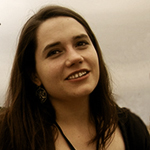 Olivia Cole has worked as a journalist for several years now. Over the last couple of years she has been engaged in writing about a number of industries and has developed an interest for the gambling market in the UK.