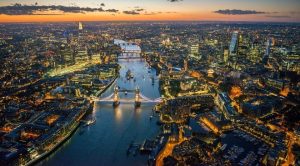 The UK Gambling Commission (UKGC) revealed that tougher gambling prevention scheme involving stricter ID checks is set to be brought into action in order to make sure that players who have used the self-exclusion option are not able to bypass the system and place bets.
The reassurance came after the head of GAMSTOP, the scheme supposed to prevent problem gamblers to place bets online, said she was "deeply concerned" following an investigation which proved that people were actually able to cheat the system. The investigation in question was carried out by BBC Radio 5 Live and found some people managed to cheat the system, despite the fact that they had previously signed up to the scheme voluntarily.
Signed up to GamStop, SE from every site out there but still get these by text message! GDPR at its finest. @GamRegGB pic.twitter.com/jDS92vccn7

— Loaded Dice (@Loadeddice11) January 13, 2019
A spokesperson of the UKGC revealed that the gambling regulatory body was already aware of the issues raised during the investigation. They promised to shortly reveal the results of consultations regarding ID verification and highlighted the fact that GAMSTOP was still in its testing phase.
Some great tools for people who want to try and stop themselves from gambling. @gamban app and the link for GAMSTOP below. Remember it's down to you to make them work for your recovery, no one can do it for you https://t.co/UniFW5DO21

— Andy Margett (@baronmad79) January 13, 2019
So far, more than 50,000 problem gamblers have signed up to GAMSTOP to stop themselves from accessing betting websites in the UK. As reported by Casino Guardian, the voluntary self-exclusion system was launched last spring as part of the UK Government's efforts to tackle gambling-related harm and allow gambling addicts who are unable to stop gambling to block themselves from accessing online betting sites. Problem gamblers are given the chance to register their personal details and choose the period for which to be blocked from gambling websites.
Unfortunately, the system seems to have some flaws, as addicts were able to still open an account and continue betting by changing some small details when entering their personal details. As mentioned above, the Chief Executive Officer of GAMSTOP, Fiona Palmer, admitted the service was not working exactly how it was supposed to after the investigation findings were revealed.
UKGC and RGA Question GAMSTOP's Effectiveness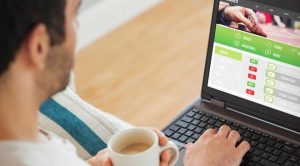 Before the GAMSTOP online gambling prevention scheme was brought into action, a similar scheme to allow problem gamblers to exclude themselves from high-street betting shops was also available.
Unfortunately, the investigation also found that the Multi-Operator Self-Exclusion Scheme (MOSES), which is set to be available for high-street betting shops, has some flaws, too. As a matter of fact, most bookmakers allowed players to place a bet with them, despite they had previously banned themselves from doing so.
This is not the first time when the effectiveness of the self-exclusion schemes has been questioned. The UKGC and the Remote Gaming Association (RGA) raised some questions about the efficiency of GAMSTOP. At the time, the Executive Director of the Commission, Tim Miller, set a letter to the RGA expressing his concerns with some faults in the work of the national online self-exclusion scheme, which he called "unacceptable". Mr Miller then shared that there was lack of synchronisation in the scheme's work.
According to some tests, customers were able to bypass the self-exclusion by misspelling a name or a surname, with the rest of the details remaining the same. The system also did not manage to properly synchronise its list of register problem gamblers with the mailing lists of some online gambling operators and as a result, self-excluded gambling addicts were still able to register on betting websites.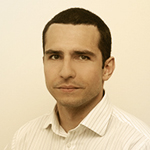 Daniel Williams has started his writing career as a freelance author at a local paper media. After working there for a couple of years and writing on various topics, he found his interest for the gambling industry.