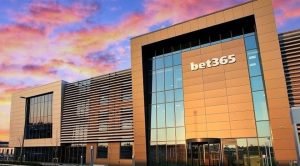 A long-running legal case related to the lawsuit filed by Megan McCann against British gambling giant bet365 seems to be suggesting co-operation between the company and the money-transfer operator Skrill.
Ms McCann has taken the bookmaker to court over a £25,000 bet on four races in Britain and Ireland. The bet was placed via the bet365 website in June 2016. The winnings generated by this particular wager amount to a bit over £975,000 but the gambling operator has refused either to pay out the winnings or to return the initial wager of £25,000, claiming that the stake was provided by a "third party", which violated its Terms and Conditions.
After the lawsuit was given a start, now a procedural hearing is set to be held on January 18th, with a full hearing in the case expected to take place later in 2019. The civil action with Ms McCann is estimated to a total of £1,009,793. It finally reached a court room on November 13th, 2018.
As revealed by The Guardian, in January 2017, the British gambling operator managed to apply for a "Norwich Parmacol" order against one of the largest money-transfer methods providers, Skrill. Under the order, which was issued by the chancery division of the high court in London, Skrill was required to reveal details of the plaintiff's account to the bookmaker.
Skrill Says Details Were Provided under Current Privacy Policy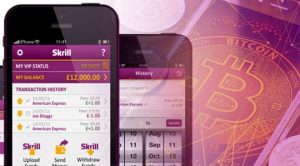 Skrill offers an e-wallet service on a global scale. Many punters already prefer the money transfer method to deposit money with online gambling sites. Skrill, however, did not contest the application at the time when the deposit was made.
All online businesses which hold or transfer funds, including gambling websites, are required to have thorough Terms and Conditions to which customers have to agree before opening an account. Special regime related to customer private data protection is also required under the Data Protection Act.
Yesterday, Skrill made a statement, sharing that it takes its data protection policy quite seriously and insisted that it met all requirements the way it had been supposed to. The money transfer method provider further explained that under the existing Skrill privacy policy, the company is able to disclose customer personal details to third parties in certain limited circumstances, including when required by law, court order, warrant, etc. The company also revealed that it took legal advice at the time they were presented with the order and explained they made sure that the content was not disclosed to anyone else.
The British gambling operator revealed that it applied for the order several months before the details of the plaintiff's winning bet were revealed to the public, in July 2017. Now, the legal status and fairness of the bookmaker's Terms and Conditions will be crucial to the proceedings when a full hearing of Ms McCann's legal action is finally reached.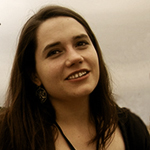 Olivia Cole has worked as a journalist for several years now. Over the last couple of years she has been engaged in writing about a number of industries and has developed an interest for the gambling market in the UK.