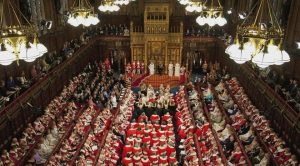 The House of Lords meeting on January 16th saw the question regarding further regulatory actions on gambling adverts raised once again.
According to Lord Timothy Kirkhope of Harrogate, a complete ban on gambling advertising may be the only efficient way to make sure that the most vulnerable members of society are well protected. Lord Kirkhope urged the UK Government to bring more clarity about its plans to tackle some gambling operators' aggressive marketing campaigns targeting minors or individuals who can be easily hooked on gambling.
Plans to ban gambling advertising next up in #LordsQs as @LordKirkhope & members quiz govt on negative effects on vulnerable & young people. Watch live https://t.co/hMSX7hIz2p pic.twitter.com/Xb7nOmL2aV

— House of Lords (@UKHouseofLords) January 16, 2019
He brought a question in the House of Lords, asking the Government whether a ban on gambling adverts, particularly on the ones aired on television, could be expected. The Under-Secretary of State for Digital, Culture, Media and Sport (DCMS) Lord Ashton of Hyde responded to that question, saying that strict controls preventing gambling advertisements from targeting minors already exist. He further explained that industry and broadcaster initiatives are backed by the Government, including the decision for the ban on gambling adverts during live sports events aired on TV.
Lord Kirkhope himself reminded that he supported a move aimed to suspend gambling advertising on TV at the time when he occupied the role of the Conservative Minister responsible for gambling operations during the 1990s. He also expressed an opinion that the liberalization of the gambling sector by the Labour Government in 2005 led to some major and continuous problems related to gambling. Lord Kirkhope further noted that the advertising revenue from television gambling amounted to £234 million and said that he was still very concerned that reviews of the problem have not been given an actual timescale.
Online Gambling Advertising and Skin Betting Also Raise Discussions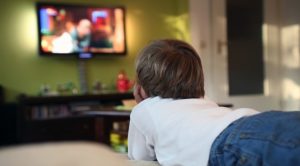 Despite the fact that Lord Kirkhope applauded the so-called whistle-to-whistle ban on gambling adverts during live sports events, he said that further measures need to be taken by the Government.
Lord Ashton of Hyde responded to that claims, saying that the Government has been spending millions on various campaigns created especially to raise people's awareness of possible gambling-related harm. He also reminded that the competent authorities have also been focused to prevent the "bet now" messages often used by operators to make their offers more attractive to customers to make them place spontaneous bets.
Links between digital technology and health and wellbeing of young people in the #HouseofLords spotlight later as members debate key issues https://t.co/ZIx9oydPPW pic.twitter.com/zISyAjepab

— House of Lords (@UKHouseofLords) January 17, 2019
Online advertising was also discussed at the House of Lords meeting on Wednesday afternoon, and so was the so-called skin betting. Lord Foster of Bath also joined the discussions, saying that about 80% of the gambling advertising spend goes online, and social media is where about one-tenth of children between 11 and 16 years of age get access to gambling operators.
At a time when loot boxes and other special items provided in video games have emerged as a problem, Lord Alton of Liverpool commented that it is exactly gambling in video games which has been one of the main reasons for the increase of childhood gambling over the last couple of years. He reminded of a recent survey conducted by ParentZone, which found that about 10% of British children aged between 13 and 18 (a figure representing approximately 448,744 children) revealing they have gambled skins in some form.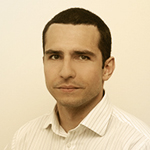 Daniel Williams has started his writing career as a freelance author at a local paper media. After working there for a couple of years and writing on various topics, he found his interest for the gambling industry.