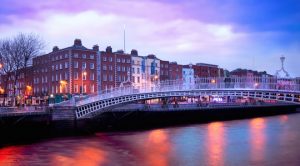 A Fianna Fáil TD has shared that the fact that the Irish Government has not managed to guarantee proper gambling regulation in the country makes it responsible for the constantly increasing number of young people becoming hooked on gambling.
The Times has started an inquiry into the number of young men from the age of 18 to 25, whose remain uncategorised as problem gamblers. During the investigation, Jack Chambers, a Fianna Fáil TD, commented that the Government through its lack of action is the one to blame for the increasing number of young people's lives being affected by gambling. Mr Chambers explained that the scale of gambling addiction is not fully appreciated by the Government that is still doing nothing to try and tackle spreading gambling addiction.
During the inquiry, The Times has gathered comments from an expert in the field, including from Eamonn Toland who has once been Paddy Power Betfair's chief of phone betting service and head of the company's unit in the US. Mr Toland has explained that problem gambling is not only related to financial losses but also to obsessive and uncontrollable behaviour which could also have a devastating effect on affected people's lives. According to him, this was particularly true when it comes to mobile applications.
Mr Toland further noted that there was enough data for local bookmakers to understand that gambling addiction has reached levels beyond mere financial losses and suggested that most of the efforts should be focused on people who lost large amounts of money due to gambling. He, however, believes that the authorities should be more concerned about young men who could be categorised as compulsive gamblers.
Special Gambling Regulatory Body Needs to Be Created, Toland Says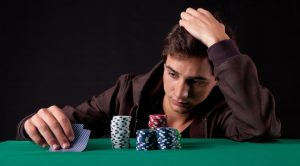 As mentioned above, some experts in the sector, including Mr Toland, explained that young men between 18 and 25 years of age were among the people who were most likely to get addicted to gambling. Furthermore, they had a lower disposable income and usually suffered small losses, which is why they are not considered at risk.
According to Mr Toland, a special gambling regulatory body needs to be established, and bookmakers should be obliged to share information about their customers with that authority, including age, spending rates, amount of time spent on the applications, etc. He further insists that the country's gambling industry needs a central database containing information from every player who has taken advantage of the so-called self-exclusion option due to gambling addiction.
A central self-exclusion register should also be maintained by all bookmakers that currently operate in Ireland, so that problem gamblers are not given the chance to open accounts with rival operators when they had suspended themselves from one company. In fact, such a register has been included in the Irish Government's policy for more hand half a decade now, but officials have put its efficiency under question because of data protection issues.
The junior justice minister who is responsible for gambling regulation, Davin Stanton, shared that the hoped to present a special report on the matter to the Irish Government as early as possible in 2019.
The Government has been criticised for not doing much to move on with the desired changes in the country's gambling regulation. In fact, the Gambling Control Bill is included in the spring legislative schedule but has not been listed for priority. For the time being, no timeline is available for future debates on the Bill.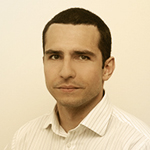 Daniel Williams has started his writing career as a freelance author at a local paper media. After working there for a couple of years and writing on various topics, he found his interest for the gambling industry.