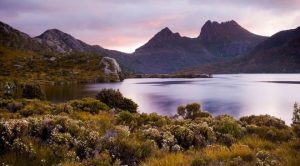 According to the Tasmania Liquor and Gaming Commission, Australian regulators should consider new threats which occurred as a result of online gambling activities in the country.
The Commission shared in its 2017/18 annual report that the national gambling conference had raised certain questions in related to video games played by local children. According to the regulatory body, there is gambling "embedded" in video games in the form of so-called "loot boxes".
As Casino Guardian has previously written, loot boxes are special randomised items in video games which could be purchased for real money and could bring the player a special reward. There are even some games which do not allow players to proceed further with their game unless they pay for the loot box.
Another challenge for local regulators is the increasing popularity of eSports, which are organised and multi-formatted video game competitions among players under the age of 30. Reportedly, the fan base of these competitions has more than doubled in the past couple of years, with eSports becoming favourite pastime primarily for young people. The problem is that some players bet with unregulated companies.
The unregulated online gambling services are allegedly facilitated by the increase in the use of cryptocurrencies as an essential alternative form of money. As they are available online only, cryptocurrencies are anonymous and remain outside government and bank regulation.
Loot Boxes Could Cause Problem Gambling, Experts Say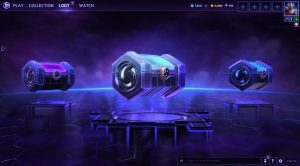 The above-mentioned annual Conference, called "Gambling in the Digital Age", was held in May 2018 and was set to highlight the importance of the area for local regulators.
Apart from the latest trends in the sector, the participants also talked about the challenges of online gambling. As mentioned above, the significant growth of video gaming products offering a form of gambling called "loot boxes" was one of the main topics. Tasmania Liquor and Gaming Commission shared a concern that many video games, a large number of which are freely accessed by children, offer loot boxes and require from players to purchase these items in case they want to proceed with the game.
Loot boxes and their availability in video or online games have raised concern not only in Australia but worldwide, too. Most regulatory authorities and anti-gambling campaigners are worried that such games are usually accessed by minors who are typically more vulnerable and susceptible to gambling-related harm. According to experts, there is a greater chance for children who play video games and buy loot boxes to become problem gamblers at a later stage of their lives.
Last year, an Australian study commissioned by the Environment and Communications References Committee (ECRC) concluded that gambling addicts spend more money on in-game features offered by video games, such as loot boxes. According to the results of the study, loot boxes could be one of the main features of video games which are responsible for gambling-related harm inflicted on individuals.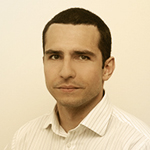 Daniel Williams has started his writing career as a freelance author at a local paper media. After working there for a couple of years and writing on various topics, he found his interest for the gambling industry.