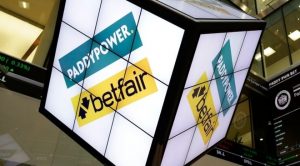 Dublin-based bookmaker Paddy Power Betfair has reportedly held merger talks with the Canadian gaming and online gambling operator Stars Group late in 2018.
The Sunday Times revealed that the merger negotiations were held "late last year" without sharing where the information originated from. Despite the fact that the newspaper reported that the talks are no longer taking place, a possible merger of the two companies would have created a betting giant with a total estimated worth of €8.7 billion (more than $10 billion), according to data compiled by Bloomberg.
Such a deal would almost certainly face close monitoring from local regulatory bodies. If successful, it would have created a market-leading behemoth which would have diminished the market share of its largest rivals GVC Holdings and William Hill.
If such talks have actually happened and are reopened at a later stage, they would come as part of the Paddy Power's efforts to boost its market share and guarantee further stability of its stakes on its domestic market and overseas. Four years ago, the Irish bookmaker joined forces with its British rival Betfair in an attempt to minimise the negative impact faced as a result of the restrictions which the UK Government rolled out at the time.
British Gambling Operators Seek Mergers and Acquisitions to Bolster Market Presence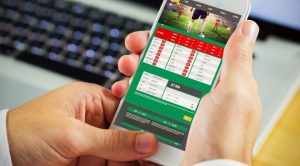 The local gambling market has seen a wave of mergers and acquisition deals over the past few years. As mentioned above, the stricter regulatory rules which have been imposed on the industry over the past few years have pushed a number of gambling operators to the decision to seek market consolidation.
The stiffer rules rolled out by the British Government has hurt gambling companies operating in the country, making them targets of takeover and partnership deals. The restrictions which have been introduced by the Government have hurt the companies' operations, pushing them to seek market expansion as a way to bolster their presence and stop falling profits.
For some time now, the UK Government has been focused on imposing tighter measures on the companies which operate on the local gambling market. Last year, the authorities announced that the maximum stake allowed at notorious fixed-odds betting terminals would be slashed from £100 to £2 – a move which caused serious concern amid gambling companies and made them look for ways to consolidate their presence. Some of them have been involved in merger and acquisition talks not only in their domestic market but overseas as well. A number of operators have already set foot in the US, in an attempt to take advantage of the recently-opened sports betting market.
As mentioned above, the UK gambling sector has already seen a series of deals in the industry over the past few years. Last March, GVC Holdings have added Ladbrokes Coral to its portfolio after purchasing a number of smaller gambling websites such as PartyPoker and Foxy Bingo. Paddy Power itself has joined forces with its rival Betfair four years ago.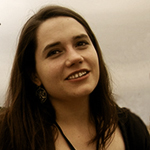 Olivia Cole has worked as a journalist for several years now. Over the last couple of years she has been engaged in writing about a number of industries and has developed an interest for the gambling market in the UK.