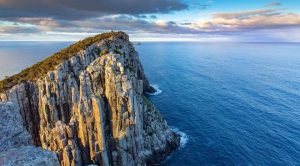 Tasmanian authorities imposed an AU$31,800 fine to a local gambling operator which had allegedly been sending an email regarding a loyalty program upgrade to customers who had been suspended from gambling.
The Tasmanian Liquor and Gaming Commission decided to impose a total of 13 penalty measures and letters of censure to UBET TAS, with the monetary fine being the most serious of them. The Commission reviewed the issue and issued the penalties between July and October, as part of its efforts to impose a crackdown on operators and venues which are not in line with gambling legislation and regulation regarding local players who have taken advantage of the so-called self-exclusion option to stay away from gambling.
The disciplinary action against UBET TAS followed the last financial year of the local regulatory body, in which the Commission took 34 disciplinary actions on 25 operators and licensed premise gaming licence holders. In the same period, the regulator also issued 176 written warnings for gambling law violations.
The local gambling regulator had been facing problems with the regulation of companies' behaviour in terms of so-called "excluded patrons", or in other words – players who have chosen to exclude themselves from gambling. The gambling self-exclusion scheme available in the state provides local players with the chance to exclude themselves from gambling services. Written notice has to be received by gaming venues when a person decides to use the self-exclusion option, and companies are required to make sure that their staff are aware of the notice, too.
For example, the Commission imposed a fine of AU$3,180 on Julfran Pty for its failure to provide a working system for its staff to check and view details about excluded patrons. A fine of the same amount was imposed on Grassroots Cafe Pty for failures to maintain satisfactory exclusion records.
Gambling Regulator Concerned with Self-Exclusion Scheme Effectiveness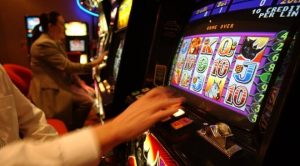 Recently, the liquor and gaming arm of the Treasury shared that the Commission's focus on the effectiveness of the self-exclusion scheme which was available and confirmed there were some serious breaches.
Apart from that, the Tasmanian Liquor and Gaming Commission took a series of actions against people and companies which had breached the provisions of the relevant legislation.
Australian National Hotels faced a monetary fine of AU$15,900 for permitting a gaming machine to be accessed by customers at a time when it did not operate properly. Another cash penalty was imposed to the Tasmanian Country Club Casino Pty, which suffered a fine worth AU$7,950 for allowing a non-premium program member access a special ATM which was supposed to be only available to customers with a premium program membership.
A number of smaller monetary fines have also been recently imposed. The Burnie Club faced a cash penalty of AU$1,630 for its failure to comply with the recorded surveillance's technical standards of the Commission. The regulator also fined York Cove Investments with the same amount for it allowing staff to perform the duties of a special employee without the necessary license for that.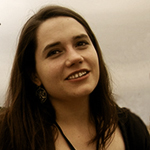 Olivia Cole has worked as a journalist for several years now. Over the last couple of years she has been engaged in writing about a number of industries and has developed an interest for the gambling market in the UK.