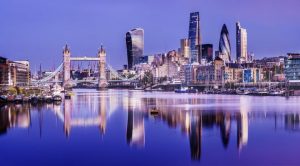 A new organisation is calling for attention towards gambling, insisting that gambling is just another form of a major public health issue.
The Gambling Health Alliance (GHA), which has been established in partnership between the Royal Society for Public Health (RSPH) and GambleAware, is aimed at raising public's awareness about possible harm that could be inflicted by gambling across the UK. The Alliance is to also insist that local lawmakers should be more proactive in order to tackle constantly increasing problem gambling rates.
CHARGE 2018 is here! Cambridge Health Alliance Readiness for Gambling Expansion advances healthy communities through provider training, outreach & research related to gambling disorder, addiction & other related mental health conditions. @challiance https://t.co/3CLRZmU33e pic.twitter.com/v6othjQRL2

— DivisiononAddiction (@Div_Addiction) January 18, 2018
Shirley Cramer, the Chief Executive Officer of RSPH, explained that the fact that gambling is actually recognised as a public health challenge is encouraging. Still, Ms Cramer thinks more measures should be taken so that there is a better understanding of the possible negative consequences which could occur from gambling, as harm prevention is a matter of paramount importance when it comes to gambling.
She also reminded that the organisation has been among the long-time campaigners focused on gambling impact on people and local communities, as well as on issues such as debts which originate from gambling addiction and to the negative impact which controversial fixed-odds betting terminals (FOBTs) could have on people's health. Ms Cramer, however, confirmed that despite all the efforts, the levels of gambling participation and gambling-related harm are still on the rise, as highlighted in the RSPH report called "Health on the High Street".
Problem Gambling Rates among Children on the Rise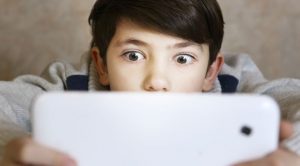 As previously reported by Casino Guardian, problem gambling has been one of the major concerns of UK gambling regulators, with the number of people affected by compulsive gambling constantly rising.
RSPH's CEO confirmed another worrying trend, as more and more children are constantly getting exposed to gambling at a very young age. A recent UKGC report proved that more than 400,000 of the children between 11 and 16 years of age spending money on gambling on a weekly basis. Ms Cramer shared her hopes that the Alliance will have a positive impact on the issue and would raise awareness of problem gambling as a public health issue.
The Chairwoman of the All-Party Parliamentary Group on Gambling-Related Harm, Carolyn Harris, explained that the new alliance would turn into an important platform for a large number of organisations to start working in partnership and make sure that proper action is taken in terms of dealing with compulsive gambling and its related negative effects. Ms Harris shared that the parliamentary group she heads would work in collaboration with the Gambling Health Alliance to make sure that gambling addiction is also regarded as a major public health issue.
The seriousness of gambling addiction as a public health challenge was also confirmed by GambleAware's Chief Executive Officer Marc Etches. According to him, the establishment of the new alliance offers many organisations the chance to join forces and address the issue in a coordinated action, which would also be more effective. Mr etches also shared that GambleAware is open to collaboration with the ones sharing the organisations' views and objectives to reduce the harm inflicted on local people.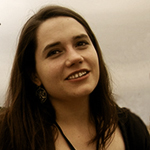 Olivia Cole has worked as a journalist for several years now. Over the last couple of years she has been engaged in writing about a number of industries and has developed an interest for the gambling market in the UK.