South Ribble Council has rolled out a new crackdown on gambling after members of the Council's licensing committee shared their concerns about the rising number of problem gamblers in the region.
The Chair of the Licensing Act Committee at South Ribble Council, Barbara Nathan, explained that despite the fact that some gambling issues required nationwide changes rather than action on a local level, the Council was remaining focused on keeping gambling-related harm away from South Ribble residents. Ms Nathan further shared that the ongoing gambling crisis is "crippling" bank balances and also has a serious influence on local people's lives.
As part of the measures which local authorities have taken in order to tackle gambling addiction among South Ribble's residents, Blackburn Rovers F.C. and Preston North End F.C. were officially requested to remove all gambling advertising materials on the pitch. The District Council has also urged the Government to take further measures in order to prevent 16-year-old individuals from purchasing scratchcards. It is also planning to work in collaboration with Lancashire County Council to impose certain restrictions on people getting involved with online gambling.
The local authorities have decided to impose further regulatory measures after a new research commissioned by the UK Gambling Commission (UKGC) showed that 7% of the children between 11 and 16 years of age who had seen gambling advertising or gambling company as sponsor of a sports club confirmed that this had pushed them to gamble without them otherwise planning to do so.
More Minors Get Hooked after Being Exposed to Gambling Ads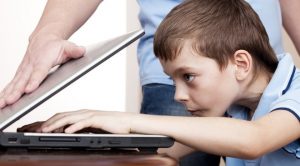 According to the Licensing Act Committee's boss, the local community needed to see increased awareness and change in attitudes towards the possible harm that could be inflicted by gambling. This is why the Committee pledged to continue advocating tougher rules and stricter enforcement.
South Ribble has become the first council in the borough of Central Lancashire which has started taking such measures in order to deal with gambling-related harm and especially with the rising gambling addiction rates. It is also the first one in the region which decided to carry out stop checks for unlawful underage gambling.
The latest annual research of the UKGC which was set to explore gambling behaviour among young individuals in the UK was issued in November 2018. According to the results of the survey, 14% of the children between 11 and 16 years had spent their own money on gambling in the week preceding the research – a result, which showed a 2% increase in these children number compared to the one reported in 2017.
As Casino Guardian reported earlier, the UKGC revealed that the most common gambling activities which involved underage individuals were placing private bets among friends, buying scratchcards of the National Lottery, placing money on so-called fruit machines in arcades, clubs or pubs and playing cards for money with friends.
What is even more concerning is the fact that more than half of children (66%) had become interested in gambling after seeing TV gambling ads. Gambling advertising on social media had influenced 59% of the children, pushing them to make a bet. There was also a significant number of minors who got oriented to betting after seeing a gambling company as a sponsor of their favourite sports team.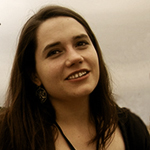 Olivia Cole has worked as a journalist for several years now. Over the last couple of years she has been engaged in writing about a number of industries and has developed an interest for the gambling market in the UK.