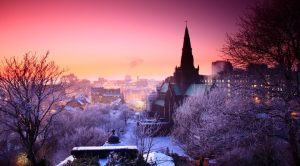 Gambling operators that would like to open new gambling venues in Glasgow areas where levels of suicide and depression have been higher will have to prove that have policies which would help them tackle possible gambling-related harm.
The new gambling policy unveiled by Glasgow authorities is set to help people in areas where gambling has turned into a problem for individuals and communities. The proposal report states that the city's board will require from gambling operators and applicants for gambling venues' operating licenses to be extra careful when it comes to offering services which could end up with more risks for local customers. In addition, the board will expect applicants to make sure they follow effective risk assessment procedures in order to minimise the risks identified in the Local Area Profiles in the targeted area.
It also shared that the new policy aims at improving protection against potential gambling-related harm for underage individuals, as well as preventing crime in the region.
According to reports, certain areas in the north and east of Glasgow have been affected by higher suicide rates, with 32 people taking their own lives in G20 in the north and G31 in the east in the period from 2011 to 2017. On the other hand, the south side of Glasgow has registered more hospital admissions for depression over the same six-year period.
Underage and Vulnerable People Protection Remains Priority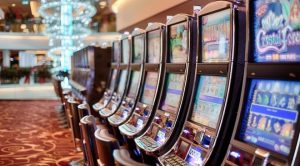 Under the provisions of the Gambling Act of 2005, the licensing board of Glasgow City Council is required to publish an updated policy which controls the city's gambling sector.
In order to produce the above-mentioned plan, the board created a working group consisting of Police Scotland officers, Board Members, representatives of the Licensing Department at Glasgow City Council, Community Planning, Glasgow Adult Protection Committee and Glasgow Centre for Population Health. The group created a map showing the major areas for gambling issues in January 2019.
In case that the new policy is approved, it will be primarily focused on preventing gambling from becoming a source of crime or disorder, or being used as a channel to facilitate crime. It will make sure that gambling activities are conducted in a way which is fair and transparent, while at the same time protecting underage persons and other vulnerable individuals from suffering gambling-related harm.
The Guidance of the UK Gambling Commission (UKGC) actually encourages licensing authorities to carry out an assessment of the local gambling environment in order to be familiar with the areas of concern and the problems faced by residents.
As part of the board's efforts to mitigate the negative consequences which gambling could have on local people's lives, the authorities are set to try preventing them from taking part in gambling and to impose certain restrictions on gambling advertising so that such promotions do not target children or more vulnerable people. Apart from that, gambling operating licenses are only intended to be issued by the council in case that the licensing board finds that the business meets certain conditions aimed at making gambling a safer activity.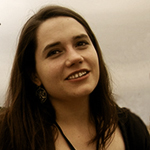 Olivia Cole has worked as a journalist for several years now. Over the last couple of years she has been engaged in writing about a number of industries and has developed an interest for the gambling market in the UK.