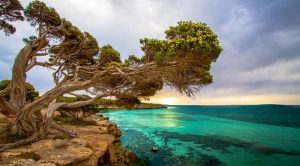 A reduction of the gambling-related harm rates in Port Lincoln could be brought by the changes to the gambling legislation of South Australia. The changes are expected to also speed up the voluntary self-exclusion process.
Under the previous provisions of gambling laws, a voluntary self-exclusion could take up to ten days to be processed, and months to be reviewed in order for a decision whether or not the barring to remain in place. That system, however, faced a lot of criticism, as it took an unnecessarily long time for a self-ban from gambling to be processed, which provided individuals with the opportunity to continue gambling while the self-exclusion is in place.
Now, venues across the state of South Australia as well as 24 Australian gambling websites and applications would now provide people suffering from gambling addiction which are considered potential victims of gambling-related harm with a barring order on the same day when their application is filed. As revealed by Anna Angus, a gambling help officer at the Aboriginal Family Support Service (AFSS), the changes will provide such players with the opportunity to exclude themselves from venues across the Eyre Peninsula or even further, in case they wanted to do that.
Ms Angus described the previous self-exclusion process as "confusing" and too slow, so it had allowed problem gamblers change their minds and continue gambling instead of taking measures to deal with their addiction.
Increasing Problem Gambling Rates Remain a Major Concern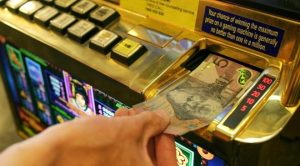 The changes in the South Australian gambling legislation are also expected to add another step to the process in which the personal information of a player could be referred to a support service, but only in case such individuals give their permission for that.
According to Ms Angus, the updates made in the self-exclusion rules were extremely positive to people who have been facing gambling-related harm but the only negative was that such individuals may not be willing to provide their personal details to be referred to professional counselling services. She said that such individuals are hard to be helped.
Increasing problem gambling rates have been one of the major concerns of the federal and state Government. According to reports, Port Lincoln residents spent over AU$8.5 million on gambling machines in the city. However, Ms Angus explained that the figure did not account for the remaining forms of gambling, including sports betting, online gambling, Keno and lotto, as they could expand that number to almost AU$20 million.
The last few years have seen an increasing number of Australian people to face the negative impact of gambling, with their losses reaching a record high. For the time being, Australians are considered the biggest spenders on gambling worldwide. The illegal betting market in the country is also on the rise, as reported by a Hong-Kong anti-illegal betting unit which provided estimates for 2020, saying that the black betting market in Australia is set to top AU$2 billion.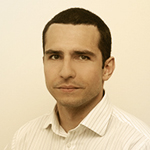 Daniel Williams has started his writing career as a freelance author at a local paper media. After working there for a couple of years and writing on various topics, he found his interest for the gambling industry.