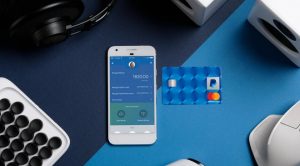 PayPal is facing accusations of providing problem gamblers with the chance to spend up to £150,000 on a daily basis – a practice which has raised some concerns whether the international online payment system is used by gambling addicts as a way to easily avoid bank limits.
Both gambling experts and legislators in the UK have urged the company to be more responsible in order to prevent such people from generating massive losses on gambling which could end up with them going bankrupt. In addition, the UK Department for Digital, Culture, Media and Sport (DCMS) shared that the major gambling watchdog in the country – the UK Gambling Commission (UKGC) could consider online payment providers as part of its review of credit cards use in gambling.
The online payment system offered by PayPal allows people to make money transfers to anyone who owns an email address. The PayPal account is connected to a credit card or a bank account, but people are also able to use a PayPal debit card in order to make purchases or withdraw money. In case that a customer has their PayPal balance empty or not enough to cover their costs, the remainder will be taken from their bank account. If no bank account is associated with the PayPal account, a debit or credit card of the customer is charged instead.
According to Tom Watson, the Deputy leader of the Labour Party, said that PayPal and companies which offered similar services had to be more responsible when it comes to identifying the signs of problem gambling and preventing gamblers from accumulating massive debts through their services.
UK Regulators Consider Stricter Measures for Online Gambling Payments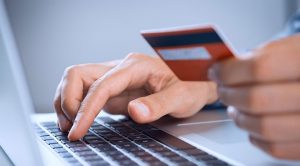 After media reports about the concerning practice have emerged, PayPal said that it found the possibility of its service being misused to fund compulsive online gambling. The online payments company also revealed that its controls had been reviewed, and it was going to make sure its payment rules are made stricter.
The rumours that PayPal could be used by gamblers to circumvent the bank transfer limits have been confirmed by the psychiatrist Henrieta Bowden-Jones known for establishing the only NHS clinic which specialises in problem gamblers' treatment. As The Guardian reported, Ms Bowden-Jones shared that she first heard about a player using PayPal for making online deposits in a gambling website was about a fortnight ago. The patient who was doing so was a 20-year-old man with no savings and was accompanied by one of his parents.
The psychiatrist further revealed that the young man in question had been an online gambler, who had reached his bank card limit. However, he somehow managed to withdraw £2,000 every few minutes by direct debit and used the money to continue gambling. In a few hours, his overall losses had reached £150,000.
What is found particularly concerning is the fact that currently, PayPal has no limit regarding gambling payments, so the system would not recognise previous transactions made until it was too late for gambling addicts.
Our app now allows you to "switch off" certain types of spending on your debit card, like gambling & betting shops. "I believe it will make a real difference to people's lives" says @MartinSLewis from @mmhpi. For more info see https://t.co/THMp4JLTMd #MentalHealthe pic.twitter.com/7mkDUBIzey

— Barclays Access (@BarclaysAccess) December 11, 2018
A couple of months ago, Barclays was the first high-street bank which provided its customers with the opportunity to block payments with some retailers in order to give them more control over their spending. As Casino Guardian reported, a few weeks later, three more banks – Royal Bank of Scotland, Lloyds and Santander – followed Barclays' example and became part of the movement focused on tackling problem gambling in the UK.
Stricter measures are also considered by the UK Gambling Commission, which has announced a review into credit cards use in gambling.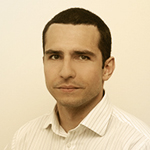 Daniel Williams has started his writing career as a freelance author at a local paper media. After working there for a couple of years and writing on various topics, he found his interest for the gambling industry.