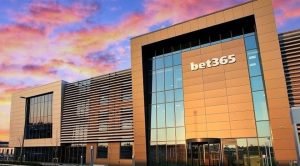 According to media reports, bet365, which is currently one of the leading gambling operators in the UK, has granted extra cash to players who racked up massive losses to encourage them to continue gambling.
An undercover investigation of The Daily Mail showed that players who generate large losses with the gambling brand are rewarded with weekly cash returns amounting to up to 10% of their losses to make sure they keep on gambling. According to campaigners, the scheme is designed in a way that allows the gambling operator to exploit vulnerable customers by keeping them in a vicious circle of betting.
The scheme was exposed yesterday by The Daily Mail after a special investigation of a reporter who passed a three-week training to work at the customer service centre of the British gambling giant. At the time when the investigation took place, the reporter encountered a malicious practice of offering players cashback incentives and VIP bonuses.
At the time when the undercover reporter's training took place, one of the bet365 employees told him that weekly refunds, usually on Tuesdays, are given to players who lose large sums with the operator. The usual refund amounts to about 10% of the lost amount. Another employee of bet365 has explained that the cashback policy was like giving players incentives to keep on betting.
Cashback Incentives Are Quite Common in the UK Gambling Sector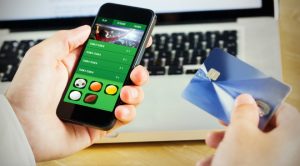 Currently, gambling operators are allowed to offer such refunds to customers. Still, campaigners have shared their concerns with the practice, saying that providing players, and especially more vulnerable ones, with such incentives could encourage them to continue betting and boost problem gambling.
According to a gambling lawyer cited by The Daily Mail, such cashback incentives are quite common in the British gambling sector, with some operators offering rebates of up to 25% on their customers' losses. When it comes to bet365, such incentives have been offered to customers as part of the company's strategy to "reward loyalty". The operator's users are also warned of problem gambling and the possible harm it could inflict on their lives, but the minimum time spent on its website still could be eight hours a day.
At the time when the investigation took place, new staff trainees at bet365 were told that the weekly refund on the high-spending players are given to reward their loyalty. Junior staff members are given the right to grant players bonuses amounting to up to £50 to any player who contacts them through the customer service line of the British gambling operator.
The Daily Mail reporter who was working undercover also found out that players who hit net loss threshold can be made VIP users and be provided with special incentives such as the chance to win tickets for the FA Cup Final.
On the other hand, VIP players are assigned special advisors who are specially trained to offer them bonuses and incentives to keep them betting. In case that players spend too long of a time betting, they receive a "gambling addiction" warning, but this could happen after players have already spent eight hours daily.
Cash Refunds Help Gambling Operators Exploit Vulnerable Players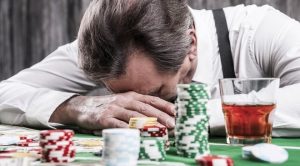 The matter which caused most concern was related to the practice of offering refunds and incentives to potentially vulnerable customers.
These revelations came at a time when gambling addiction has turned into a serious problem. According to data provided by anti-gambling campaigners, as many as two people commit suicide every working day due to a gambling addiction. The UK Gambling Commission (UKGC) has previously reported that there are approximately 480,000 serious problem gamblers in the UK.
Local authorities and lawmakers have been put under pressure, with gambling opponents calling them to make sure that foul practices used by online gambling companies stop. The UKGC monitors and controls the sector, but so far its rules do not set any limitations on such refunds, despite the watchdog requires from operators to have socially responsible policies.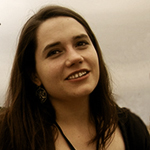 Olivia Cole has worked as a journalist for several years now. Over the last couple of years she has been engaged in writing about a number of industries and has developed an interest for the gambling market in the UK.