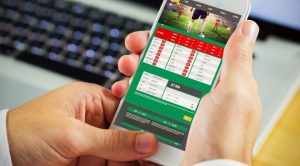 The independent charity organisation GambleAware which is aimed at dealing with gambling-related harm in the UK has rolled out its "Bet Regret" campaign which has been specially designed to raise impulsive gambling awareness and encourage the industry work harder to reduce possible negative effects from gambling.
"Bet Regret" is believed to be the largest national safer gambling campaign. It has been unveiled as one of the many commitments of the UK Government set to make sure that the sector is socially responsible and communities and consumers are properly protected. The campaign aims to reach a broader audience then gambling addicts, as it is primarily focused on the 2.4 million men aged between 16 and 34 who are identified as the ones at highest risk of becoming problem gamblers.
Today the largest national safer gambling campaign #BetRegret launches.

The first ad will air during the @ManUtd v @LFC match this weekend #MUNLIV. Check it out below.

Head to https://t.co/1YsXcwGTOw for more info. pic.twitter.com/dzR4QVsb1X

— BeGambleAware (@BeGambleAware) February 21, 2019
The campaign describes the common feeling of remorse known to the ones who have been facing gambling problems after they make an impulsive bet. As mentioned above, the campaign is not only targeting gambling addicts themselves, but also their partners, friends and families in order to help them recognise the warning signs of problem gambling and bet regret associated with it.
Campaign Focused on 2.4 Million Men Aged 16-34 and Their Families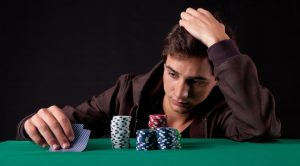 There are three adverts that are the centrepiece of GambleAware's "Bet Regret" campaign. All of the identify situations and environments which could push bettors to make impulsive bets which they would later regret. The campaign as a whole aims to make gamblers think twice before placing such bets in order to tackle negative consequences which gambling could have on players.
The new campaign launched by the charity organisation GambleAware is to run in parallel with ongoing activities promoting activities set to support individuals who are facing difficulties to restrain themselves from making impulsive bets and find it hard to control their betting.
"Bet Regret" is being funded through additional donations made to GambleAware which corresponds to the commitment made to the Government by the gambling, advertising and broadcasting industries. As part of its efforts to help UK regulators raise the awareness of gambling-related harm and tackle problem gambling across the country, the charity has established the Safer Gambling Board, which consists of representatives from the Department for Digital, Culture, Media and Sport (DCMS), GambleAware itself, Public Health England and the London South Bank University Centre for Addictive Behaviours Research.
Survey Respondents Agree People Could Get Easily Hooked on Gambling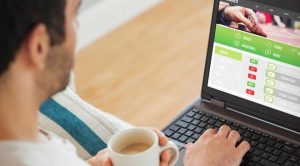 According to official estimates used at the research phase of the "Bet Regret" campaign project, around 2 million adults suffer some level of gambling-related harm, including 340,000 people who are labelled as problem gamblers.
An Ipsos MORI-conducted survey on behalf of GamleAware provided extensive data about the current attitudes and behaviours of younger male punters. As revealed in the report, 63% of the poll respondents shared an opinion that up to date there are too many opportunities to place a bet in the UK, with 67% of the respondents agreeing that it is easy for a person to get hooked on gambling so that they start making impulsive bets.
As revealed by Sian Griffiths, the Trustee and Deputy Chair of GambleAware, the decision to roll out a preventive campaign aimed at a broader audience rather than to focus solely on gamblers who are recognised as impulsive or risky. He also explained that campaigners wanted more people to identify with the campaign and actually realise that they should restrain themselves from betting when bored, drunk or going from a personal crisis which often lay in the very basis of ill-considered bets.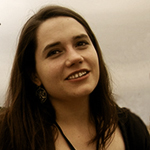 Olivia Cole has worked as a journalist for several years now. Over the last couple of years she has been engaged in writing about a number of industries and has developed an interest for the gambling market in the UK.