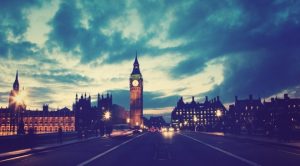 Today, the UK Gambling Commission (UKGC) is launching a consultation regarding the use of credit cards in online gambling. The consultation is to also be set on the gaming machines as part of the watchdog's latest attempt to improve regulation of the sector. A third issue, regarding the possible provision of free gambling blocking software to customers of online gambling sites.
The consultation has come after the commission's enforcement of strict age verification checks and free-to-play-games' limits earlier in February. It is to be open for a period of three months. In addition, the vastly-discussed new maximum stakes of controversial fixed-odds betting machines (FOBTs) are to be officially implemented in April. Apart from the fact that the Government is to slash the maximum bets from £100 to £2, it will also roll out a 6% increase in the online games tax.
Your opinion is important to us. We want to hear your thoughts on gambling with credit cards and if restrictions are necessary to limit risks to consumers. Have your say here: https://t.co/VWTyxm6q3w #fairerandsafer pic.twitter.com/N4PWMC6rEU

— Gambling Commission (@GamRegGB) February 21, 2019
According to some estimates published in an industry review by the Commission in March 2018, credit cards transactions constitute between 10% and 20% of deposits on online bets. However, an industry insider who was close to two of the largest gambling operators in the country has revealed that the use of credit cards for online gambling deposits was much smaller in comparison to debit cards.
Anti-Gambling Campaigners Require UKGC's Attention for Credit Cards Use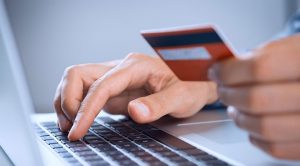 Local anti-gambling campaigners were successful to persuade the UKGC that the maximum stake allowed at fixed-odds betting machines must be cut in order for legislators to tackle the possible problem-gambling harm which the machines could inflict to society.
Now, the campaigners are trying to make the major gambling regulatory body become more focused on online betting and the use of credit cards for placing bets. One of the most eager anti-gambling campaigners, Matt Zarb-Cousin, has commented that betting more than a person could actually afford to is a sign of problem gambling, and the use of credit cards for placing such bets is part of the problem.
Through a call for evidence, we are seeking views on how gambling businesses can strengthen harm prevention measures on Category B gaming machines. Share your thoughts with us here: https://t.co/mF9eVd5BbQ #fairerandsafer pic.twitter.com/xJ0tXoopmC

— Gambling Commission (@GamRegGB) February 21, 2019
The UKGC has revealed that it intends to consider whether further limitations to in-store betting machines are necessary, as such terminals offer games which are even faster that the gameplay offered by FOBTs. The Commission has released a statement, saying that the risks to consumers from both FOBTs and in-store betting machines were pretty much similar.
Since the position of Chief Executive Officer of the Commission was occupied by Neil McArthur in April 2018, the regulator has become stricter in imposing fines on companies that do not take measures to prevent problem gamblers from betting. Some gambling operators have faced a wave of criticism blaming them that they were not working in collaboration with the industry.
A number of betting companies revealed than they have made further investments and have rolled out measures set to reduce gambling addiction rates over the past year.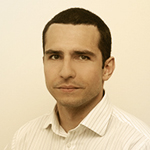 Daniel Williams has started his writing career as a freelance author at a local paper media. After working there for a couple of years and writing on various topics, he found his interest for the gambling industry.