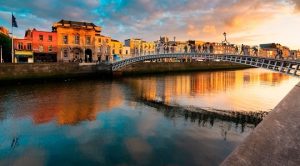 A new survey released by the Department of Health found that 1 in 10 children are gambling illegally on scratchcards, lottery tickets, dog- or horse-racing.
The research also found that two-thirds of the Irish nation gambles, with 4 in 10 people gamble on a regular basis. Furthermore, 1 in 50 young Irish men being described as a gambling addict. As revealed by the Health Research Board, 2.9% of men aged 25 to 34, as well as 1.9% of men aged 18 to 24 could be described as problem gamblers. According to estimates, there are currently about 40,000 people who match the definition of "problem gamblers" in Ireland.
The survey found that the most common form of gambling in the country is scratch cards, which were purchased by 57% of people in 2018. One in three people buys scratch cards on a monthly basis. What is even more concerning is the fact that almost one-tenth of children between 15 and 17 years purchased a lottery ticket or scratchcard in 2018. According to the survey findings, 9.4% of the 15-17-year-old youngsters placed a horse-or dog-racing bet. The Department of Health revealed that around 15% of boys in that age group bet on horses or dogs.
National Lottery Products Add to Heavy Gambling in Ireland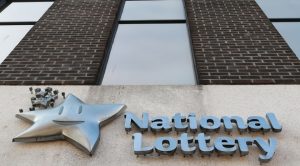 The results of the latest research commissioned by Ireland's Department of Health echo the ones of the country's lottery regulatory body, which found in January that 4 out of 10 retail outlets were selling scratchcards to underage individuals.
At the time, the National Lottery explained that it is to take additional steps to make sure that players' age is verified. The measure includes the appointment of retail compliance manager, as well as "own audit" verifications and age control messaging in retail shops. A spokeswoman of the National Lottery said at the time that all retailers have an obligation to make sure they do not sell NL games to persons who are under 18 years of age and must be committed to the Sales Code of Practice to ask customers for age verification in case there are any doubts.
Online and mobile gambling was, expectedly, most common among younger people, with 1 in 20 of the people aged between 18 and 34 years participating in such form of gambling. On the other hand, older people are found to be most likely to gamble, with almost 50% of the ones aged between 55 and 64 years reported to be gambling every month.
It is lottery tickets and scratchcards which have boosted more heavy gambling in the country, as 11% of people shared that they spend more than €250 on an annual basis on this particular form of gambling. The report also showed that gambling prevalence rates were higher among higher socio-economic groups and lower among the ones with a lower level of education.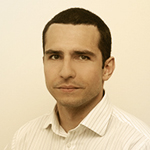 Daniel Williams has started his writing career as a freelance author at a local paper media. After working there for a couple of years and writing on various topics, he found his interest for the gambling industry.