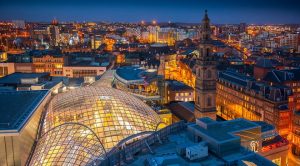 Leeds Councillors have urged the responsible authorities to put more efforts into helping gambling addicts in the city.
The calls follow an announcement which was made in November 2018 that Leeds is set to host the largest gambling support clinic in the North of England, with the establishment being focused on people who suffer from gambling addiction. But at a Leeds City Council's meeting of licensing chiefs, it became clear that potential problem gamblers would have to seek professional treatment and help in case that they believe they have a problem.
At the meeting, Councillor Ryk Downes said that players who are addicted to gambling need to be supported by competent authorities, as gambling is aggressive and could be dangerous, and usually it is the addict themselves who is the last person who can address the problem. Councillor Downes further noted that a gambling operator could not be forced to do anything about it in case someone suffers from it.
Downes also asked whether there is an effective way for the authorities to test whether such obligatory regime for the operators actually does any work.
One of the council officers who were present at the meeting explained that they undertake regular visits to local betting shops. The officer also noted that betting shops' staff members are supposed to be trained in order to be able to notice a person who appears to be distressed by gambling.
Slight Decline in Problem Gambling Rates Could Be Marked in 2019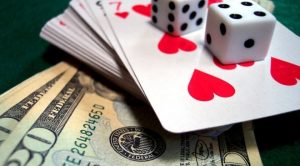 The recently-announced new problem gambling treatment clinic in Leeds will make sure that people who have been facing the negative consequences of compulsive gambling would get the necessary help by psychiatrists and clinical psychologists. The clinic was supposed to start operation in April 2019, but its location is still not known.
The establishment will start working at a time when according to estimates, there are 430,000 people in the country who deal with some form of problem gambling, while another two million British residents are at risk of becoming gambling addicts.
The calls for more support to be given to problem gamblers in Leeds also came at a time when the UK Gambling Commission (UKGC) revealed a slight decline of gambling addiction rates in 2018. Only recently, the major gambling regulator in the country released its annual Gambling Participation: Behaviour, Awareness and Attitudes report, revealing that the gambling participation rates were likely to have marked a slight increase, while the percentage of gambling addicts had decreased to 0.5% in 2018. This equals a 0.1% decline from the 2017 figures.
The 0.1% decline equals 66,000 people in the UK. The problem is that statistically, the percentage also falls within the margin of error for such a survey. This is exactly the reason why the gambling regulator has announced that the problem gambling rates have remained "statistically stable".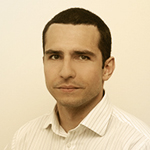 Daniel Williams has started his writing career as a freelance author at a local paper media. After working there for a couple of years and writing on various topics, he found his interest for the gambling industry.