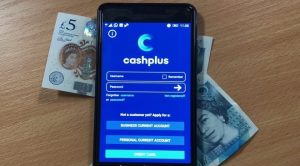 After a number of British banks rolled out a stricter policy on gambling transactions and provided their customers with the chance to switch off certain merchant categories when processing payments, the UK bank challenger Cashplus decided to follow suit. The bank product brand revealed a credit card gambling ban, which would allow customers to suspend all transactions with casinos, sports betting operators and other gambling providers.
This would be the first credit card gambling block in the local industry, as claimed by Cashplus itself. The truth is that there had not been a gambling ban on credit card use so far, but Starling Bank rolled out one in June 2018.
The company has also made its current feature allowing a gambling account ban available as a "one-click" option both on its websites and mobile applications. It also introduced ATM withdrawal blocking. The one-click option is set to provide the bank challenger's customers with more control on their gambling transaction in correspondence with the Government's policy to tackle gambling-related harm.
The new gambling transaction tool can be used for both personal and business credit cards, which will make it easier for business owners to prevent their companies' credit cards from being fraudulently used for gambling purposes.
At first, the tool for blocking credit cards for gambling purposes is to be available by request through the customer service centre of Cashplus via a phone call, with the service set to be activated by the next day. Customers would also be able to eliminate the restriction, with a 24-hour period to remove the ban upon request.
Several UK Banks Have Unveiled Stricter Measures for Gambling Transactions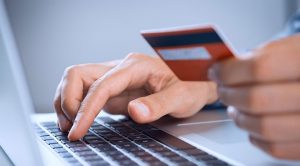 The use of credit cards for making gambling transactions has been considered a major issue by many anti-gambling campaigners. A thorough industry consultation on the matter is set to be carried out in the following months.
So far, a number of British banks have already taken measures to restrict the use of their products in gambling transactions. As Casino Guardian has reported in December 2018, Barclays became the first major banking institution in the UK which game its customers the opportunity to cut some merchant categories from the bank's new mobile banking application.
The application was launched on December 11th and allowed the bank's customers to set up various controls in terms of the way they use their debit cards. The new system allowed them to switch off up to five merchant categories, including gambling sites, including betting shops, race tracks, online casinos, lottery tickets purchases, etc.
Then, less than a month later, the three largest UK banks followed suit and joined the movement aimed at tackling problem gambling in the country. The beginning of 2019 saw the three banks – Santander, Lloyds and Royal Bank of Scotland – announce their decision to block their debit cards from being used with local bookmakers by bringing some changes to their existing banking applications.
Now, Cashplus has unveiled the chances regarding its credit cards, providing expanded options for its customers to control their gambling. The brand's decision has been praised by a number of anti-gambling campaigners who have shared their belief that better banking services could truly help the improvement of problem gamblers' everyday life.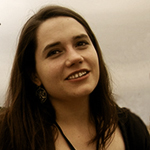 Olivia Cole has worked as a journalist for several years now. Over the last couple of years she has been engaged in writing about a number of industries and has developed an interest for the gambling market in the UK.