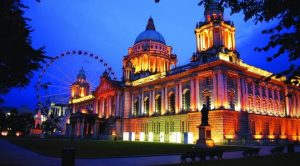 Councillors have called Northern Ireland's authorities to make sure that local gambling addicts are provided with a specially dedicated service.
A motion urging the Department of Health to review the current support provided to individuals suffering from problem gambling by members of Ards and North Down Borough Council. The Councillors also called for a dedicated service to be created in order to address problem gambling rates in the region and also urged local bookmakers to reduce the maximum stake at fixed-odds betting terminals (FOBTs) themselves.
It was the DUP councillor Peter Martin who unveiled the motion, which comes only a couple of months after a similar motion aimed at fixed-odds betting machines was rolled out by Belfast City Council in January 2019. Councillor Martin reminded that gambling addiction rates are very high in the local society and have already been having negative effects not only on problem gamblers themselves but also on their families, especially on children and more vulnerable individuals.
Martin also shared that he remained hopeful that the debate would raise the awareness about this important issue and the competent authorities and regulators will take the necessary measures to boost the support services available for gambling addicts in Northern Ireland.
Similar Motion Aimed at FOBT Max Stake Reduction Unveiled in January
Recently, the Department for Communities revealed some data, according to which Northern Ireland has a problem gambling prevalence rate which is four times higher than the one in England. According to the data included in the survey report, over two-thirds of Northern Ireland's population was involved in some form of gambling over the previous 12 months.
The new motion also included a recognition that the recent policy adopted by the British Government to reduce the maximum stake of controversial FOBTs does not apply to Northern Ireland. Despite the fact that the measure was officially announced by the Department for Digital, Culture, Media and Sport (DCMS) in May last year and the changes are set to be brought into action in April 2019, it turned out that the Government's decision to slash the machines' maximum stake does not apply to Northern Ireland due to the fact that the country's territories across the Irish Sea are not affected by the Gambling Act 2005.
As already reported by Casino Guardian, A similar motion was passed at Belfast City Council a couple of months ago, urging betting shops operators such as William Hill, Ladbrokes, Paddy Power Betfair, McLeans and Toals to voluntarily slash the maximum stakes on their machines in April, following suit with Great Britain.
Fixed-odds betting terminals have been blamed for causing serious gambling addiction, especially for the fact that they have been offering a maximum amount of £100 could be placed every 20 seconds. Over the last few years, FOBTs have been associated with both financial and mental health issues, causing not only debts, but also job losses, family and relationship breakdowns, and even suicide.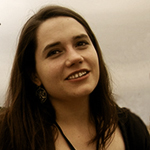 Olivia Cole has worked as a journalist for several years now. Over the last couple of years she has been engaged in writing about a number of industries and has developed an interest for the gambling market in the UK.