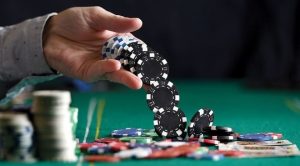 A recent study has shown that people who suffer from gambling addiction are 15 times more likely to commit suicide.
The largest study of this kind has been carried out by professional at Lund University in Sweden who have urged the Government to take action as quickly as possible and tackle problem gambling rates. More than 2,000 people suffering from gambling disorders have been monitored by the researchers, with the results of the study showing that is a much greater risk of suicide among problem gamblers in comparison to the general population over an 11-year period.
The results of the study showed that suicide rates among men in the age range from 20 to 49 years rose 19 times in case they had a gambling problem, and by 15 times among both men and women of all ages. Of course, there were a lot of other factors which affect suicidal behaviour, but as explained by the researchers, the study results indicated that suicide rates were higher when a gambling disorder is present.
About 550 Suicides Every Year Could Be Associated with Gambling in the UK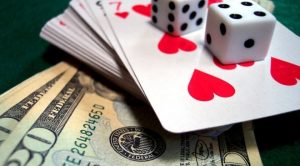 According to campaigners, if the study results were applied to the UK, the research carried out by the Swedish university academics would unveil around 550 suicides on an annual basis in which problem gambling played a role.
British anti-gambling campaigners, who have been focused on raising people's awareness of the negative impact that an addiction to gambling could have on people's lives, claim that the fact that the problem's scale has remained unrecognised, so the Government must take immediate action to help these people.
For the time being, there is only one clinic on the territory of the UK which specialises in providing professional help to gambling addicts. A second one is expected to starts operating in Leeds a part of the new 10-year plan of the National Health Services (NHS).
Before she filed her resignation in 2018, the former Sports Minister Tracey Crouch also tried to raise the awareness of the problem, citing an estimated of at least two suicides associated with gambling on a weekly basis. However, that estimate was probably based on a much smaller study from Hong Kong, where gambling addiction rates are bigger in comparison to the ones in the UK, and is almost a decade old.
Suicide Often Seen as Last Resort by People Facing Gambling-Related Harm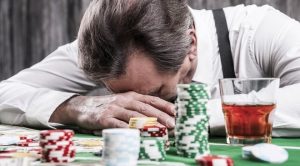 Surprisingly or not, the suicide rate associated with problem gambling indicated by the Swedish study is much larger than the one of the Hong Kong research, not to mention the fact that it took place over a much longer period of time and spread on both people who committed suicide and people who did not.
Considering the fact that the original study applies to Sweden, which is a country with similar problem gambling prevalence rates to the UK, the gambling severity index measurement rises to about 1.6% including people who are at moderate risk of taking their own lives because of gambling-related harm.
As explained by the researchers, despite the fact that factors in suicide are usually complex, the role of problem gambling is hard to be isolated. They further noted that an individual who is diagnosed with a gambling disorder is much more likely to try taking their own life then if no such disorder is reported. This undoubtedly shows that problem gambling strongly contributes to suicidal thinking, especially when an individual faced gambling-related harm such as financial difficulties.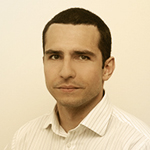 Daniel Williams has started his writing career as a freelance author at a local paper media. After working there for a couple of years and writing on various topics, he found his interest for the gambling industry.