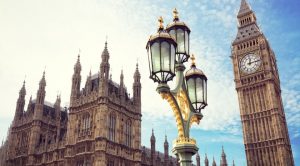 After the major UK gambling regulatory body launched an investigation into the ante-post bets' voiding by BetBright, this Wednesday it said that the Dublin-based digital entertainment and online sports betting company told it that it had faced what it called "a very real possibility" of insolvent liquidation.
Reportedly, the UK Gambling Commission (UKGC) said that it was satisfied with the way the gambling company had handled the situation.
On the other hand, the punter whose ante-post bets were voided by the Irish bookmaker is still preparing to launch legal action against Dedsert Ltd, which is the former operator of BetBright. The punter intends to seek compensation for any possible loss. As it became clear, the cash-out value of his bets during the football season is estimated to thousands of pounds. His voided ante-post bets' potential payout was approximately £30,000.
As a result of Dedsert entering into an agreement to sell its sports betting technology, customer accounts will be closing. Betbright has stopped accepting any deposits and wagers, and customers are being asked to withdraw their funds from their BetBright accounts… (1/2)

— BetBright (@BetBright) March 5, 2019
Last week, BetBright ceased trading following an acquisition deal under which its rival company 888.com purchased its technology assets at the price of £15 million. At the time when the deal was announced, the former executive chairman of BetBrigt, Rich Ricci, described is as unusual, and then, BetBright revealed that all outstanding ante-post bets were void.
Any of the small number of ante post wagers that settle beyond today, including all losing bets, will be fully refunded. (2/2)

— BetBright (@BetBright) March 5, 2019
Punter Affected by BetBright's Decision to Start Litigation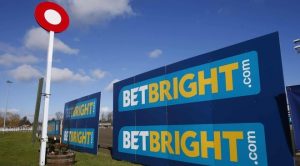 However, the punter whose outstanding bets were void disagrees with the UK Gambling Commission. He described the gambling watchdog's statement as an instance of avoiding its regulatory commitment and responsibility. According to him, the regulator could have made BetBright to use the £15-million acquisition funds to cover all liabilities. He also called the Commission's stance "ridiculous" and said that should drop this position in case they want to regain their credibility.
According to the punter who is preparing litigation, it would have been possible to prevent any risk of liquidation and at the same time making sure that the brand's customers would get fair treatment. He further noted that Rich Ricci had obviously made a bad investment in BetBright, but they should not have voided the ante-bets this way.
As reported by The Guardian, the punter said that the bookmaker should have offered the cash-out value of the ante-post bets – a move that would have given punters the chance to place them elsewhere in the market in case they wanted to keep their position.
Previously, a spokesman of the UKGC has explained that the regulator was concerned with the decision of the gambling operator to void all outstanding ante-post bets and promised to engage with the business urgently so that BetBright ensures the best possible outcome for its customers. It was clear that the situation would have been a test for the Commission, and whether it passed it or not, is not yet clear, considering the above-cited disagreement expressed by one of the punters affected by BetBright's decision.
As gesture of goodwill, 888sport will pay winning Cheltenham bets previously accepted by Dedsert (BetBright). Regrettably we cannot take on all other ante post bets from another company. Dedsert Ltd is refunding all funds to BetBright punters.

— 888sport (@888sport) March 6, 2019
At the time when the deal was announced last week, the new owner of BetBright, 888.com, decided to favour the outstanding ante-post bets on horse racing but it refused to do the same for football bets.
All Cheltenham ante-post bets placed by former Dedsert (BetBright) customers will be kept alive by 888sport. Punters are invited to contact us with any winning bets, and we will honour them on original terms.

— 888sport (@888sport) March 6, 2019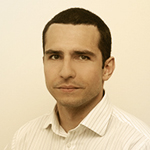 Daniel Williams has started his writing career as a freelance author at a local paper media. After working there for a couple of years and writing on various topics, he found his interest for the gambling industry.