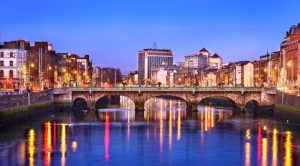 The Irish Government has revealed that gambling operators are to be obliged to fund a regulatory body which will be entitled with the power to fine on companies in case they violate the proposed stricter gambling legislation.
As Casino Guardian already reported, some serious changes were recommended to be made in the sector, especially in regards to stricter gambling regulation and monitoring of bookmakers' customer policies. The junior justice minister David Stanton revealed yesterday that a special gambling watchdog is set to be established in order to oversee the upcoming reform of the country's gambling legislation.
Minister Stanton has explained that a major commitment to the modernisation of the licensing and regulatory gambling environment has been made by the Government. However, such a great change in the existing status quo would require resources. As explained by Mr Stanton, the new gambling regulatory authority would ultimately aim to self-finance through various fees and levies imposed on licensed gambling companies.
According to the junior justice minister, the Irish gambling industry's value had been estimated at between €6 and €8 billion, and the figure is expected to grow further, especially when it comes to online gambling operations. He further noted that the obligation which is set to make gambling operators provide funding to the new regulator will also help the authority provide the proper licensing and regulation of the forms of gambling available in Ireland.
Various Measures Proposed to Make Irish Gambling Legislation More Up-to-Date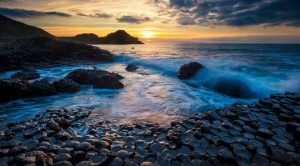 The establishment of the new gambling watchdog is to be the first step towards a more up-to-date gambling sector and regulation in Ireland. So far, anti-gambling and addiction campaigners, opposition parties and even local bookmakers have urged the Government to take some action on gambling regulation in the country, as the existing laws need to be modernised.
When it comes to the establishment of the new gambling regulator, a number of recommendations also emerged. An interdepartmental group which has been created by the junior justice minister said that the watchdog should be established independently of the Irish Government and should be empowered to grant and remove gambling operating licenses to operators who would be required to comply with a number of laws, including customer protection, advertising and money-laundering legislation.
Fines are set to be imposed on operators that do not comply. Also, sponsorships of sporting events are set to be limited, and further measures are expected to be taken in terms of problem gambling. Gambling companies would have to make sure they follow strict policy regarding self-exclusion.
A number of other measures have also been proposed, including limiting promotions and stopping operators' customers from being given a status of VIP players. In addition, daily, weekly and monthly spending limits could be imposed on certain gambling activities, and so-called "cooling-off" periods could be unveiled to make sure the proper level of customer protection is provided.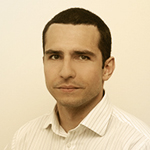 Daniel Williams has started his writing career as a freelance author at a local paper media. After working there for a couple of years and writing on various topics, he found his interest for the gambling industry.