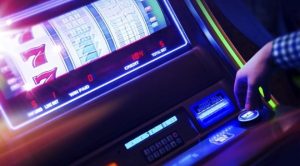 Gambling regulators are investigating the introduction of new virtual roulette-style games which are allegedly used by British bookmakers to circumvent the newly-imposed restrictions on fixed-odds betting machines (FOBTs). Now, bookmakers have been accused of deliberately trying to cheat the stricter regime on the machines after they reportedly launched the high-stakes roulette-style games on the same day when the crackdown restrictions on the FOBTs came into force.
Yesterday, UK gambling operators saw the reduction in the machines' maximum stakes from £100 to £2 finally take place, after a long-running campaign against the terminals which have been blamed for rising gambling addiction rates.
On the eve of FOBT stake reduction I just wanted to say thank you to all those who helped secure change, including the brave addicts who spoke out, campaigners, health professionals, parliamentary colleagues & DCMS officials. It was the right & responsible outcome

— Tracey Crouch (@tracey_crouch) March 31, 2019
As revealed by the UK Gambling Commission (UKGC), the regulator is already investigating the new high-stakes roulette-style games, as local bookmakers have already tried to bypass the law. The watchdog revealed that it is watching the reactions of the industry to the new maximum stake imposed on FOBTs and will proceed with the necessary actions in case there is evidence of any harm brought to local communities or individuals.
Reportedly, the new games were launched by bookmakers Paddy Power and Betfred and have prompted a wave of criticism from anti-gambling campaigners, the deputy leader of the Labour Party Tom Watson, as well as by the former sports minister Tracey Crouch who resigned from her position a few months ago.
Today #FOBT stakes are reduced to £2. In a long & determined campaign led by @carolynharris24 I'm proud to have played a small part in tackling the crack cocaine of gambling that has blighted so many lives @StoptheFOBTs https://t.co/3lJ2AWd8uD

— Jo Stevens (@JoStevensLabour) April 1, 2019
According to media reports, the British gambling giant William Hill is planning to roll out a similar product but it has not done that so far.
Paddy Power and Betfred Start Offering Roulette-Style Games, William Hill Likely to Follow Suit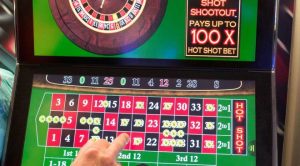 Paddy Power launched a game called "Pick 'n' 36" which offers a maximum stake of £100, which was the max betting stake featured by FOBTs before the crackdown on the machines. The game provides players with the chance to bet on numbers between 1 and 36, and on other eventualities similar to the ones on roulette. So-called "hot" and "cold" numbers are displayed on a screen, which has raised the concern of some anti-gambling campaigners such as GambleAware that the selected numbers are not random.
As revealed by an employee of Paddy Power, the game had been released on trial in a number of the operator's 320 betting shops. Unlike the controversial fixed-odds betting machines, the new roulette-style game offers slower-paced gameplay which runs once every three minutes. In comparison, FOBTs offer a new spin every 20 seconds.
On the other hand, Betfred also started offering a roulette-style game, called "Virtual Cycling", on April 1st. The game provides gamblers with the opportunity to place bets on when an animated cyclist will be overtaken by his competitors, with numbers corresponding to certain sections of the virtual track. Bets are made on a piece of paper given to them by betting shop staff, which displays an image similar to a roulette table. The maximum stake available at the new game is £500, which is much higher even than the freshly-reduced maximum stake on the fixed-odds betting machines.
A Betfred spokesman, however, described "Virtual Cycling" as a game offering over-the-counter bets, and not as a machine game.
FT reports new limits on fixed odds betting terminals could lead to Gambling sector seeing a third of outlets close, many v highly reliant on the machine for profits. Watch the likes of GVC, William Hill, Paddy Power Betfair and Rank Grp, as well as online rivals 888 and Playtech

— Mike van Dulken (@Accendo_Mike) April 1, 2019
In fact, the newly-released games technically comply with laws regarding fixed-odds betting machines, which cover £100-a-spin bets on so-called self-service machines. However, bookmakers have faced criticism by both Members of Parliament and campaigners who are blaming the companies for deliberately trying to bypass the new rules.
Reportedly, British bookmaker William Hill is also testing a roulette-style game, called "Wonderball". The maximum stake offered by the game is £50, with the players filling in boxes on a printed roulette board. Draws take place on TV screens, and prizes offered by the game amount to up to £25,000. As an employee of the company explained to The Guardian, the game was not officially launched, but it was likely to be rolled out soon.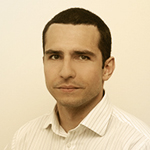 Daniel Williams has started his writing career as a freelance author at a local paper media. After working there for a couple of years and writing on various topics, he found his interest for the gambling industry.