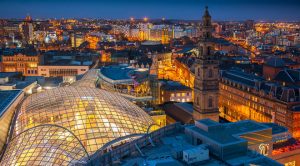 A new specialist clinic for treatment of gambling addiction and other gambling-related issues is set to open in Leeds this summer. The new centre, which will be the first one to open outside London, will serve Northern England and will operate with an annual grant of £1.2 million from the independent gambling support charity GambleAware.
The NHS Northern Gambling Clinic will be the second gambling treatment facility in the country and is expected to serve hundreds of people in the north who are struggling with gambling disorder and other issues. Currently, the NHS National Problem Gambling Clinic in London has a team of psychiatrists and clinical psychologists who offer support and treatment to individuals aged 16 and over who have been diagnosed with some type of gambling disorder. Although it is available to problem gamblers from all across England and Wales, the majority of its patients are from London.
The purpose of the new facility is to put a focus on the northern part of the country and Leeds, in particular, where a 2013 study by the Leeds Beckett University estimated that there were approximately 10,000 people with pathological gambling behaviour. A July 2016 report by the university for the Leeds City Council identified insufficient levels of support services for those at risk of gambling-related harm. According to the report, the city has diverse gambling opportunities offering a mixture of leisure, social, and mainstream gambling activities. At the same time, the provision of support and treatment services for problem gamblers is fragmented and under-developed.
As Casino Guardian reported in January, the Government has announced a plan to increase the funding of problem gambling prevention and treatment by £20.5 million. In its new strategy, it reveals that while around 400,000 people in the UK are identified as problem gamblers, another 2 million individuals are considered to be at risk. Yet, only a small percentage of them seek assistance.
The new specialist facility in Leeds will be operated jointly by the Leeds and York Partnership NHS Foundation Trust and the gambling support charity GamCare. The exact launch date is yet to be announced, although the clinic is expected to open this summer. It will offer one-to-one sessions and walk-in appointments, working in cooperation with the Leeds Gambling Support Hub. Furthermore, it will provide earlier treatment and support for problem gamblers and their families.
Need for Fast and Effective Treatment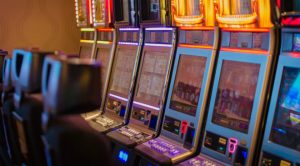 People struggling with gambling addiction develop various pathological behaviours that often result in a wide range of problems. This could lead to family and relationship issues, serious financial problems and debt, loss of jobs, and increase in crime rates, according to Matthew Gaskell, a consultant psychologist with the NHS trust. This is why support must be provided not only to those diagnosed with compulsive gambling disorder but to their families, as well.
Problem gamblers have been found to be 15 times more likely to commit suicide, according to a Swedish research paper published in March. The study carried out by researchers at Lund University looked at 2,000 individuals with gambling issues for a period of 11 years and concluded that problem gamblers were at a much higher risk of suicide compared to the general population. The results, according to analysts in the UK, show that swifter and more decisive action is needed when it comes to the treatment and prevention of gambling-related harm.
The new clinic in Leeds will be able to provide the much-needed treatment to problem gamblers and their families in Leeds and the area, Gaskell said. It will serve the regions of Hull, Sheffield, Bradford, Harrogate, and York in a much more effective approach than the existing provision of such services only in London. Neil McArthur, chief executive of the Gambling Commission, said that the new centre will provide easier access to screening, prevention and treatment of gambling-related issues and described the facility as a "great step forward".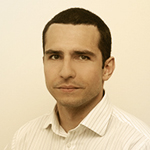 Daniel Williams has started his writing career as a freelance author at a local paper media. After working there for a couple of years and writing on various topics, he found his interest for the gambling industry.