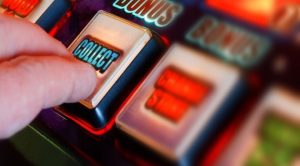 UK gamblers who play popular roulette-style games available at local brick-and-mortar betting shops are now able to get an instant result by choosing a so-called "turbo" option.
Despite the calls of anti-gambling campaigners that such an option can seriously hurt more vulnerable players, the British high-street giant Ladbrokes has even reduced the length of time it takes for the electronic ball to stop moving by half, from 14 to 7 seconds only. The move has come only days after the UK Government rolled out its latest crackdown on high-street bookmakers' fixed-odds betting terminals (FOBTs), sharply cutting the machines' stakes from £100 to £2.
As Casino Guardian has reported earlier, local bookmakers have been desperate to compensate for the lost FOBT revenue by finding new revenue streams after making several warnings that the reduction of the FOBTs' maximum stake would badly hurt them, leading to heavy losses.
The new generation of fixed-odds betting machines, however, allows players to bet faster. Reportedly, the changes were rolled out by Ladbrokes a week ago, with a whistleblower telling the 5 Live Investigates programme of BBC that the change was a cunning plan to ensure that players bet more quickly. As a result, gamblers who play the above-mentioned roulette game at Ladbrokes' betting ships now have to wait seven seconds only until the ball stops moving. There is also a "turbo" option which gives them an immediate result.
Gambling Giants Seek Ways to Bypass New FOBT Rules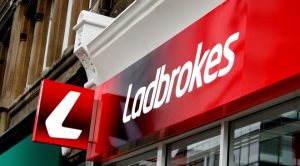 The head of the all-party parliamentary group of FOBTs, Member of Parliament Carolyn Harris, shared her disappointment with the operators, saying that they never fail to amaze her with their desire to make money off the backs of more vulnerable players.
Two other major gambling operators, Paddy Power Betfair and Betfred, were scolded by the UK Gambling Commission (UKGC), after the country's major gambling regulatory body found that the two companies launched new high-stake roulette-style games aimed at compensating for the FOBTs revenue which is set to be lost as a result of the crackdown.
Both Paddy Power and Betfred withdrew the games, following a warning of the UKGC.
The spokesman for the nation-wide Campaign for Fairer Gambling, Matt Zarb-Cousin, explained to the Daily Mail that a low maximum stake would reduce the harm caused by the terminals. However, bookmakers were making attempts to find ways to bypass the rules under which the new maximum stake of controversial fixed-odds betting machines was implemented.
On its turn, Ladbrokes has explained that its roulette games were changed in order to meet the new requirements under the UK Government's crackdown – a maximum betting stake of £2, as well as a minimum spin speed of 2.5 seconds. The gambling giant has informed that all of its games were changed from April 1st, so they were not in line with the Government's provisions.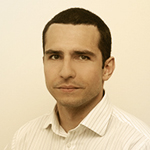 Daniel Williams has started his writing career as a freelance author at a local paper media. After working there for a couple of years and writing on various topics, he found his interest for the gambling industry.