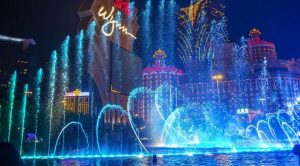 Wynn Resorts Ltd., one of the world's largest gambling companies, has quickly exited preliminary negotiations for a proposed takeover of Australian casino operator Crown Resorts. The AU$10 billion ($7.1 billion) offer, which if brought to closure would be one the most massive acquisition deals in the Australian gambling industry, was scrapped suddenly after media leaks.
Following Crown's confirmation of confidential discussions between the two companies on Tuesday, the Las Vegas giant has ended the talks for the buyout, citing "premature disclosure" as a reason. Just a few hours after the Crown's press release, Wynn Resorts Ltd. published a short statement, announcing that it had terminated negotiations with the Australian gaming group. The surprising news came to demonstrate how critical for business deals confidentiality actually is.
The end of the potential takeover could be foretold as soon as the Australian Financial Review revealed on Tuesday that the two companies were in talks regarding a possible buyout. Instead of keeping any details confidential, however, Crown Resorts confirmed the rumour and even disclosed Wynn's proposed price. According to their press release, the offer was of implied value of AU$14.75 ($10.50) per share (paid 50% in cash and 50% in Wynn shares). This, analysts immediately estimated, amounted to approximately AU$9.99 billion or US$7.12 billion.
The Australian gambling operator owns casinos in Melbourne, Perth, and London, and is now set to open a new AU$2.2 billion gaming venue in Sydney. But it had no shortage of setbacks in the past few years, starting with a 2016 scandal, in which Chinese authorities arrested and sued Crown employees for illegal promotion of gambling. The company then dismissed its plans to expand its operations in Macau and Las Vegas and decided to sell its Las Vegas plot of land. The property was purchased for AU$370 million ($263.5 million) by Wynn. In March 2018, Crown's director James Packer stepped down from the company board due to mental health issues. He is still the majority shareholder, owning 46.8% of the company.
After discussions with Wynn broke down, Crown's shares dropped 11% on Wednesday. The stock had jumped 20% the previous day after reports of the possible takeover emerged. It fell down to AU$12.62 when the Sydney trading opened on Wednesday morning.
Wynn Aims at International Expansion beyond Macau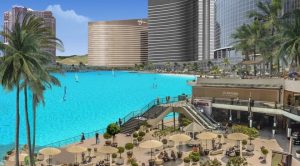 Las Vegas-based casino developer and operator Wynn Resorts Ltd., which owns Wynn Las Vegas, Wynn Macau, and Wynn Palace, Cotai, is currently trying to continue its expansion to international markets beyond Macau. It is fighting fierce competition for an operating license in Japan. Right now, several gambling companies, including Wynn, Melco Resorts & Entertainment, and Las Vegas Sands Corp., are struggling to acquire a license.
Crown Resorts was one of Wynn's plans to expand to off-shore markets and Australia was seen as a good choice due to its popularity among Chinese VIP gamblers. Now that the Australian gaming and entertainment company is on the market, other gambling groups may now be interested in an acquisition, which is expected to increase its value. According to analysts at Deutsche Bank AG, Hard Rock International Inc. and Malaysian casino operator Genting Bhd. may be among the potential bidders.
Meanwhile, Wynn has gone through a storm of controversy last year after claims about founder Steve Wynn's sexual misconduct were made public. In February 2018, he resigned as chairman and later sold its stake in the company.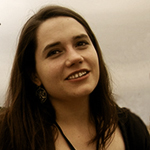 Olivia Cole has worked as a journalist for several years now. Over the last couple of years she has been engaged in writing about a number of industries and has developed an interest for the gambling market in the UK.