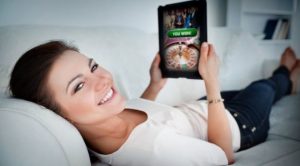 An addiction expert has warned that more Irish women are put at risk of getting hooked on gambling due to the rising popularity of online gambling. According to Austin Prior, a leading counsellor, the fact that online gambling could remain hidden for quite some time has made it possible for more women to remain in the dark, as they have been gambling in the privacy of their homes.
As explained by counsellor Prior, gambling addiction rates in Ireland have grown dramatically over the years, along with the popularity of gambling. The fact that online gambling provides easily accessible options for gamblers has also led to more people getting involved in gambling and betting activities. The increase in the number of women gambling on the Internet is often regarded as passive gambling, as a slot-machine type format, is often used in such cases.
Counsellor Prior, who works at the Dublin-based Rutland Centre and also runs a private practice, has explained that women could easily get hooked on gambling, as it is easily accessible on the Internet, so they could simply gamble at home. Apart from that, he shared that there are very few women who would actually acknowledge that they experience problems due to gambling addiction. Mr Prior called for more research into female gambling addiction in Ireland.
Compulsive Gambling Online Sometimes Leads to Great Emotional Shutdown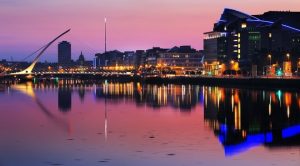 The trend related to an increase in the number of women gambling has hardly been a surprise. A couple of years ago, Maebh Mullany, the Rutland Centre's chief executive officer, warned that there could be an increase in problem gambling among women, as female players have been increasingly targeted by the gambling operators in the country. Ms Mullany further noted that women traditionally are more inclined to use slot machines and scratch cards as a form of escape.
As mentioned above, Irish women seem to be doing most of their betting online, while they were more inclined to choosing Lotto number bets in local betting shops. Mr Prior further explained that one of the most serious negative effects of problem gambling is the emotional shutdown due to the serious stress related to the entire process of gambling.
The addiction expert further explained that passive gambling such as slot machine applications, on the other hand, can be used by gamblers as a way to escape other problems they encounter in their lives. Spending some time in a casino, or a betting shop, or online, keeps them away from reality for a few hours. On the other hand, some players are not consciously gambling as a mind-numbing practice.
According to the latest research, Irish women are usually gambling online while at home, with some of them preferring to do it late at night after they are done with their chores. And while some of them are doing it just as an entertainment, others have an actual problem with gambling which should be addressed by the regulators and authorities as soon as possible.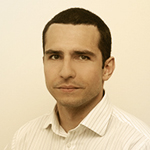 Daniel Williams has started his writing career as a freelance author at a local paper media. After working there for a couple of years and writing on various topics, he found his interest for the gambling industry.