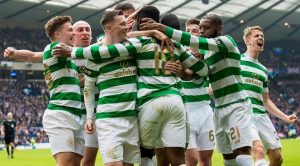 The Scottish football club Celtic F.C. has faced strong criticism after posting a tweet to promote the online casino operator Mr Green yesterday afternoon.
Using the official Tweeter account of the club for such promotion has come as a great surprise, as the Celtic F.C. has been associated with the working class and charity, something which gambling does not complement at all. Supporters of the club were surprised to find out that it has chosen to work in collaboration with Mr Green to advertise the roll-out of the "official Celtic F.C. slot game" and the operator's free tickets giveaway to celebrate the launch of the game.
🎰 @mrgreencasino are giving away 10 pairs of tickets to #CELKIL to celebrate the launch of their #CelticFC slot game!

— Celtic Football Club (@CelticFC) April 17, 2019
The football club got scolded for its choice to promote a gambling product released by the online gambling operator Mr Green, especially by using hashtags, exclamation marks and cartoons to persuade its fans that gambling is fun.
Of course, the fact that the club has joined the promotion of the new slot game does not mean that all Celtic fans are to state making bets or their betting would end up becoming gambling addiction. However, the last few years have seen some major concerns related to gambling and its possible negative effects on gamblers, especially when it comes to underage or vulnerable individuals.
Absolutely awful. Slot machines are the scourge of society…..

— Colm (@ColmCeltic) April 17, 2019
Celtic F.C. Made "a Step Too Far" by Encouraging Gambling, Twitter Users Say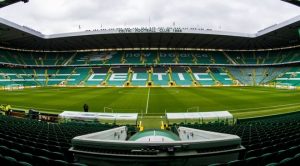 The relationship between football and gambling has become a topic of recent discussions, especially when it comes to the moral side of the story.
For some time now, gambling has been considered not only a normal everyday activity but also a widely-accepted part of football events experience. The number of gambling operators which have become major sponsors of football clubs in England, Scotland and Wales, has risen in the past few years – a trend which has shifted other companies sponsoring football clubs until recently and has seen the reign of gambling in professional football.
Get this away from the club, there's enough betting advertising associated with the Scottish game already without a Celtic slot machine. It's not a bit of fun for most people, these sites can ruin lives.

— Horris (@HorrisMcLoven) April 17, 2019
To date, Celtic's shirt is sponsored by a gambling operator, and the Celtic Park pitch is filled with advertising materials of gambling firms. Apart from that, the entire league and cup championships in which Celtic F.C. currently competes are being sponsored by gambling companies. In addition, gambling adverts are present during both pre and post-match coverage of live sports events.
The only way to get these tickets is by joining a gambling site and staking £10, you will literally have people gambling for the first time.

It's bad enough having a bookie as your sponsor but actively encouraging gambling is a step too far.

— Paul (@fudpucker74) April 17, 2019
As campaigners have explained, gambling is constantly being normalised as part of modern football, with more football fans being involved in betting activities every single day. However, making bets on your favourite football club is one thing, while slot machines make things different. After being earmarked as one of the most dangerous forms of gambling, which could lead to very serious addiction, slot machines could hardly be called an appropriate match of any football club. Also, considering the fact that they are normally very easily found on any high street, including in working-class areas, the promotion of such a form of gambling on Celtic F.C.'s official Twitter account seriously tarnishes the reputation of the club which has once been associated exactly with the working class of the region.
Seriously celtic, you have lost the moral compass on this one, gambling is misery

— 67 strand (@67strand) April 17, 2019
Once again, has Celtic F.C. "lost the moral compass on this one", as written by a user called @67strand, and should gambling have a place in football?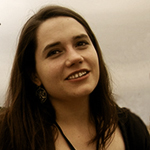 Olivia Cole has worked as a journalist for several years now. Over the last couple of years she has been engaged in writing about a number of industries and has developed an interest for the gambling market in the UK.