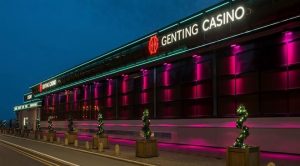 The UK arm of Genting Group – Genting UK – has provided more details about the planned refurbishment of its casino facility in Luton. The operator has revealed that the renovation works, which have been estimated to £750,000, are set to create a greater variety of gambling options for the casino visitors.
As explained by the owners, the refurbishment of Genting Casino Luton is already underway, with improvements planned to be brought to both the gaming and the poker room of the venue, as well as to its lounge and bar areas. Despite that, the operation of the gambling venue is not to be disrupted in any way.
The refurbishment works are set to be finalised at the beginning of May 2019. The owners have also been planning a relaunch event after the renovation is completed.
The owners of Genting Casino Luton have decided that it would be better if one large gaming room is created rather than two separate ones so that more space is available for the addition of new electronic terminals and slot machines. The expansion of the gaming options available at the casino is also set to improve the gaming experience of the patrons, who will be able to choose from a greater variety of products.
As revealed by the casino, the new gaming room will feature more slot machines, with their number set to increase from 28 to 40. Four new electronic terminals are also planned to be installed.
Poker Room, Bar and Lounge Areas to Be Renovated, Too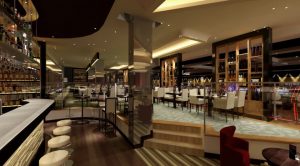 As mentioned above, the poker room in the Genting Casino Luton is to be renovated. The owners are planning to separate the room from the rest of the gaming floor so that more intimate experience is available for poker players.
Apart from that, a new layout is to be made for the poker room, including new poker clothes and new chairs. But that is not all. Poker players who visit the casino would be available to choose from a new and extended poker offering, including a mix of competition and cash game options.
As mentioned above, the bar and lounge areas of the casino facility are also to undergo some upgrades of flooring, décor and furniture, with several general maintenance improvements also to be made in the casino.
The general manager at Genting Casino Luton, James Harvey, has confirmed the £750,000 refurbishment works had already started, saying that the major renovation aims at improving the live gaming offering and creating a bigger gaming room in the facility in order to enhance customers experience for its patrons. As mentioned above, the areas where customers meet and socialise – the casino bar and lounge – are also to be upgraded so that everyone feels welcome at the facility.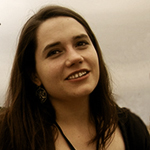 Olivia Cole has worked as a journalist for several years now. Over the last couple of years she has been engaged in writing about a number of industries and has developed an interest for the gambling market in the UK.