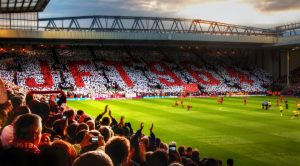 After being appointed a treasurer of the Liverpool Disabled Supporters Association, a gambling addict from Bootle, Merseyside, misappropriated a little over £12,000 from the bank account of the charity. The man, Philip Lea, spent the money on betting, shopping, and food.
The former treasurer of the association was addicted to gambling and his crime was the result of his addiction, according to his lawyer Jamie Baxter. Lea, who is a 33-year-old disabled man from Bootle, took the position of the charity treasurer in September 2017. The Liverpool Disabled Supporters Association works in partnership with the Liverpool Football Club and uses its funds to assist disabled supporters of the club and raise the standard of facilities offered to them. Funds raised by the charity should address various issues such as stadium access, pitch view, parking, disabled toilet and catering facilities, etc.
Instead, former treasurer Philip Lea used the bank account of the association as if it were his own, spending the money on betting, shopping, and visits to McDonald's. At the end of June 2018, there was £12,556 in the bank account but by the end of August, Lea left only £13.12, the prosecutor Philip Hall reveals. According to him, Lea has tried to restore what he stole by loading the account with some of his winnings from gambling. Of course, this was not enough, especially after his "luck ran out", Hall explained. Later, he admitted he stole the money in a text message to a fellow committee member.
The defendant said that Lea, who had mental health issues, was deeply affected by the passing of his mother in 2015. His father was not aware of the dangerous gambling habit the man had developed as a result. During the hearing this week, the lawyer also said that Lea had tried to commit suicide after his theft became public. So far, the man has not received professional assistance for his gambling addiction but Liverpool FC had referred him to the Beacon Counselling Trust.
Lea admitted fraud and was sentenced to 10 months in prison and suspension for 18 months. He is also required to attend a Rehabilitation Activity program for 10 days.
Problem Gambling Fuels Criminal Behaviour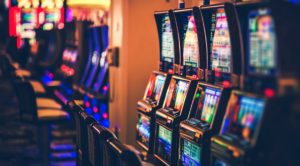 Approximately 0.7 per cent of people aged 16 and older in Great Britain are problem gamblers, 2016 statistics by the Gambling Commission reveal. This is nearly 450,000 people, which suggests that many more men and women are actually at risk. According to another report, over 2 million people in the UK are either problem gamblers or at risk of addiction. The prevalence rates of at-risk gambling vary for men and women, as well as by age, says the NatCen Social Research's Gambling Behaviour in Great Britain 2015.
Overall, younger men are at higher risk of developing problem gambling behaviours when compared to women and men aged 35 and older. Along with the obvious financial issues that stem from gambling addiction, the gambling-related harm comes in many other forms, including disruption of relationships and families, personal conflict, emotional or psychological distress, and physical health problems.
The detrimental effects of pathological gambling behaviour may also include cultural harm and reduced performance in work, according to a 2018 report by the Social Care Workforce Research Unit at King's College London. Moreover, gambling addictions may also fuel criminal activity even in people with little to no inclination to such behaviours.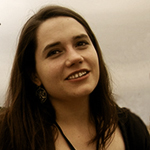 Olivia Cole has worked as a journalist for several years now. Over the last couple of years she has been engaged in writing about a number of industries and has developed an interest for the gambling market in the UK.