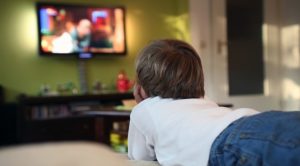 The United Kingdom Gambling Commission (UKGC) has released a new document that focuses on better understanding and monitoring of the negative impact of gambling on children and young adults. The regulator has also reminded online gambling operators that the new rules for age and identity verification procedures come into effect on Tuesday, 7 May.
The report under the title "Measuring gambling-related harms among children and young people: A framework for action" was developed by Ipsos MORI in collaboration with the Gambling Commission, the Advisory Board for Safer Gambling, and GambleAware. Its purpose is to present policymakers and health experts with better ways to understand the specific harms from gambling in children and adolescents.
As children are in a developmental stage, gambling can have a profound impact on their future potential, researchers point out. Every aspect of their life also depends on the adults around them, which is why the gambling behaviours of their parents can also cause long-term harm. This is why the new framework centres on the dangers of gambling activities on children's development, health, relationships, and finances.
The report was based on earlier work for developing a framework for gambling hams among adults but it also used specific data collected through various interviews, workshops, and focus groups. Researchers have managed to select questions, which are now set to be included in the annual survey of Ipsos MORI called Young Person's Omnibus. The findings of the study, which looks at children from all across the United Kingdom, will be published later this year.
The new framework comes as part of the National Strategy to Reduce Gambling Harms, which was published by the UKGC last week. The topics, identified by researchers in the workshops and focus groups with young adults, will be used for further research into the specific risks of gambling in young adults and children, even if it is not categorized as problem gambling.
New Age and Identity Verification Rules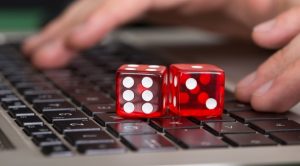 Online operators are now required to comply with the new rules for the verification of customers' age and identity that come into force on Tuesday, 7 May. The changes to the Licence conditions and codes of practice (LCCP) have been made with the purpose of ensuring fair and safe gambling. All affected licensees will have to verify the age of customers before they can deposit funds into their accounts, access free-to-play games, or gamble with real money, free bets, or bonuses.
Remote gambling operators will also have to verify every customer's date of birth, name, and address before the customer is allowed to gamble. If customers have not gone through the verification process until 7 May, they need to be prevented from placing wagers online. However, operators are not allowed to confiscate customers' funds even if they have not been able to verify the age and identity of these individuals.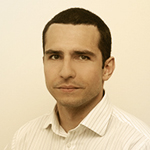 Daniel Williams has started his writing career as a freelance author at a local paper media. After working there for a couple of years and writing on various topics, he found his interest for the gambling industry.