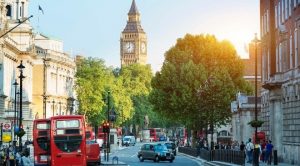 A new survey has shown that seven in ten gamblers do not believe in bookmakers' intentions to help British people gamble responsibly.
In a poll released by the international online market research and data analytics company YouGov, one in five players confessed that they had made an online bet which they could not actually afford over the last couple of years. Moreover, almost 75% of the people who have gambled online in 2019 supported the proposal for stricter measures to be imposed on online gambling.
The poll also found massive support for the new limits which have been only recently imposed on the controversial fixed-odds betting terminals (FOBTs). According to information revealed by YouGov, about 85% of the participants in the survey agreed that the reduction of the maximum betting stake allowed on the machines from £100 to £2 was the right decision and the Government did well by imposing stricter rules for the addictive FOBTs.
Online gambling's popularity has risen immensely since the last Gambling Act was brought into effect. Unfortunately, along with its popularity, some problems emerged, too. Some anti-gambling campaigners have already called for the UK Government to make sure a new Gambling Act fit for the digital age is rolled out so that people who prefer betting online are protected against possible negative consequences.
Labour Party's Deputy Leader Urges Government for Gambling Laws Overhaul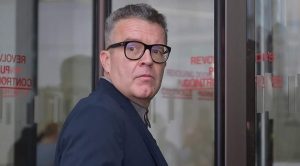 Tom Watson, Deputy Leader of the Labour Party, has urged the Government to initiate an overhaul of British gambling laws in order to make sure that online gamblers in the country are well protected against possible gambling harm.
Watson reminded that extensive protection measures regarding customers of regular land-based casinos and betting parlours under the provisions of the Gambling Act of 2005, but when it comes to online gambling things are different. That is exactly why he urged British lawmakers to introduce certain limits for the permitted skates, speed of play and spending limits of online games in order to prevent local customers from being hurt by gambling-related harm and from being put at risk of getting hooked on gambling.
According to Labour Party's Deputy Leader, it is no surprise that most people do not trust gambling operators and their intentions to change customer policy, especially considering the fact that customers are literally bombarded by advertising materials and special offers from the same companies.
Previously, Mr Watson has described problem gambling as "an epidemic in disguise" and said that it should be treated as a public health issue. As previously reported by the UK Gambling Commission (UKGC), there are about 430,000 gambling addicts in the UK for the time being (more than 373,000 in England, and about 30,000 and 27,000 in Scotland and Wales, respectively). Earlier reports have revealed that problem gambling among British children had also risen to a record high, registering a 400% growth over the last two years.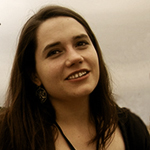 Olivia Cole has worked as a journalist for several years now. Over the last couple of years she has been engaged in writing about a number of industries and has developed an interest for the gambling market in the UK.