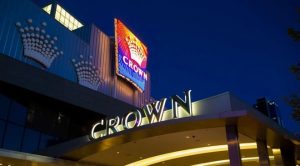 It seems like the Crown Casino is just destined to be involved in accidents lately. A young Japanese man has been imprisoned for stealing AU$140,000 from the suitcase of his boss and going to Crown Casino Melbourne where he spent it all only in a matter of a few hours.
The incident happened in October 2018. At the time, the 23-year-old Takuro Yanagida was visiting Melbourne with his employer, who ran a sports marketing business. The fact that he had access to the hotel room, with his boss sleeping and his briefcase full of money seemed to have tempted the man to use a key and unlock his boss' suitcase to eventually take almost half of the AU$300,000 there.
Then Mr Yanagida went to Crown Casino Melbourne and exchanged the stolen cash for chips and lost the entire amount in just four hours. When caught, he first denied what he had done but after Crown Casino staff came and identified him as the one who exchanged the money for casino chips and spent them all, he made full confessions.
The young Japanese has pleaded guilty to one charge of theft. He started working for the company of Mr Katani after the two of them met in South Korea.
County Court Judge Sends the Gambler to Jail for Eight Months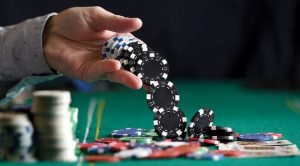 At the time when the facts around the money theft were investigated, it became clear that Mr Yanagida had become involved in gambling in the months preceding the crime, leading him to a difficult financial situation. His compulsive gambling habits ended up with him losing a lot of money. As the investigation found, the young Japanese man stole his employer's cash hoping that using it would allow him to quickly win enough money to compensate for his previous losses.
The theft was described by County Court Judge Robert Dyer as a "naive, amateurish and unsophisticated" act. The Judge also scolded the young Japanese man, saying that the offence he has committed may have been related to a naïve belief that he could steal and use his employer's money to generate winnings at the casino, which would be enough to help him improve his financial situation.
Apart from that, the stealing of AU$140,000 had a significant impact on his employer's business activities while in Australia, not to mention the fact that the theft had seriously hurt Mr Katani's trust in his employees.
The early plea of the culprit was accepted by the County Court Judge, who believed that it indicated Yanagida's genuine remorse. The put him in jail for eight months. The young Japanese has already spent 207 days in pre-sentence detention, which means that he would have to serve another month in jail before being finally released. After his jail sentence is served, Mr Yanagida is to be deported back to Japan.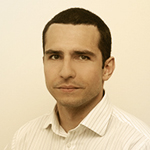 Daniel Williams has started his writing career as a freelance author at a local paper media. After working there for a couple of years and writing on various topics, he found his interest for the gambling industry.