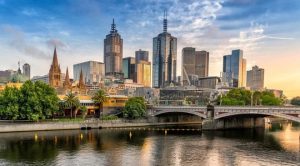 As part of the recent reforms introduced in the state of Victoria, sports betting companies will be fully suspended from directly marketing online services to local users unless customers opt in. In addition, sports betting businesses will no longer be permitted to offer so-called "free bets" which require customers to continue playing with the possible winnings.
In a few days, the Government of Daniel Andrews is set to launch a bunch of tougher regulatory rules targeting online gambling. The measure comes as a result of a deal agreed a couple of years ago between the federal and state gaming ministers regarding a series of actions aimed at tackling gambling-related harm.
Under the new rules, which are called the National Consumer Protection Framework, online sports betting operators such as TAB, Sportsbet, Ladbrokes and BetEasy will be no longer able to offer any enticements, such as bonuses, vouchers or other rewards, to their customers in order to encourage them to register betting accounts with them. As mentioned above, web-based bookmakers will also be suspended from providing their customers with so-called "free bets" and by them stripping users of the chance to withdraw their winnings.
As revealed by the Victorian Government, other measures from the National Consumer Protection Framework include a ban on betting businesses' marketing promotions unless their customers have explicitly chosen to receive them. Operators will also be required to provide their customers with special tools allowing them to set their own gambling limits or fully close their accounts under the new rules.
State of Victoria Will Be the First to Roll Out New National Framework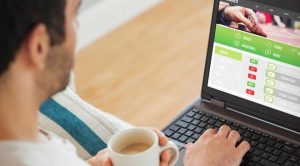 As explained by Marlene Kairouz, the Gaming Minister of Victoria, these are the first changes associated with online betting operators crackdown. They are aimed at providing customers with the power to make more informed choices. Ms Kairouz also encouraged the rest of the Australian states and territories to follow suit.
The new national framework offers greater protection to people who gamble online and provides such users with practical steps to better manage their gambling habits. The new online gambling standards will be brought into action on May 26th, and Victoria will be the first state to deploy them. For the time being, no time-frame has been provided for the introduction of the new rules in other states and territories of Australia.
An unnamed source close to the betting industry has commented that New South Wales could also roll out the new national framework but for now, it remains very far behind.
On the other hand, a spokesman for Liquor & gaming NSW revealed that the state had unveiled the strictest restrictions regarding gambling enticements, including a blanket ban on advertising seeking to encourage players to gamble or open accounts with gambling operators. In addition, the regulatory body has also increased the maximum fines for violating the ban to AU$55,000.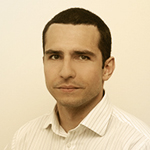 Daniel Williams has started his writing career as a freelance author at a local paper media. After working there for a couple of years and writing on various topics, he found his interest for the gambling industry.