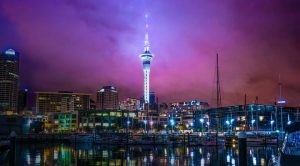 Casino operator SKYCITY revealed that it is to release an online casino later in 2019.
To make that happen, SKYCITY has signed a landmark deal under the provisions of which it would be able to offer online gambling to residents of New Zealand. The online casino would be operated from the Mediterranean through the Malta-based subsidiary of the company, SKYCITY Malta in partnership with Gaming Innovation Group, which is to provide the technology. The online casino is expected to be officially launched in mid-2019.
The announcement has been revealed after in March the Internal Affair Minister Tracey Martin shared her disappointment with the fact that SKYCITY had not abandoned its plans for an online casino release. She further noted that the gambling operator's move demonstrated the inadequacy of the currently existing laws.
Despite the fact that the Chief Executive Officer of SKYCITY, Graemen Stephens, has revealed that the company was not initially expecting to earn revenue from the online casino, the decision of the operator to expand into the online gambling sector has come as an attempt to fill a hole in its earnings. As revealed by Mr Stephens, the new product release should be considered a strategic entry into a sector which the company believes has long-term growth prospects.
Online Gambling Currently Illegal in New Zealand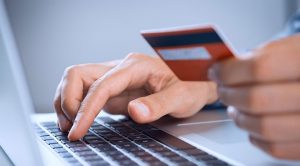 The problem is that online gambling is currently not permitted on the territory of New Zealand, except for the TAB services and Lotto.
SKYCITY, however, has previously shared that it has been losing potential revenue to overseas operators. Now CEO Stephens once again explained that New Zealand residents are widely using online casinos and the trend would continue, so SKYCITY intended to remain closely connected with changing user preferences and consumer trends.
As mentioned above, the gambling company explained that its online casino has to be operated from outside the country, but it would be subject to goods and service tax and would comply with New Zealand's host responsibility rules. Apart from that, the company backs the Government's decision to regulate the local online casino market, including licensing, and taxation, as well as mandatory host responsibility.
Mr Stephens explained that a regulated online gaming market would be the best solution, but operating an online casino from outside New Zealand would also be a great first step which would provide the company with the chance to enter a new industry.
The decision of SKYCITY to release an online casino faced some criticism, too. Andree Froude who is a spokesperson of Problem Gambling Foundation described the move as one that would put New Zealanders at risk, as in fact, there are no actual legal protections for online casino customers on any website which offers its services to local users. As the online casino would be based in Malta and SKYCITY is an international company, local gamblers would not be protected by the New Zealand law.
Ms Froude also reminded that online gambling could be highly addictive for people who suffer from problem gambling, especially because of its convenience, easy accessibility, and more favourable regulatory environment.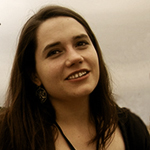 Olivia Cole has worked as a journalist for several years now. Over the last couple of years she has been engaged in writing about a number of industries and has developed an interest for the gambling market in the UK.