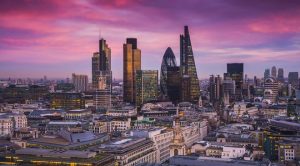 The executive chairman of Sky Bet shared his concern with the fact that the gambling industry as a whole had not been very supportive to people who suffer from problem gambling.
In an interview for BBC News, Mr Flint said that the sector had not done enough to look after gambling addicts and suggested that gambling operators should consider providing some funding to a network focused on gambling treatment. According to the boss of one of the largest online gambling businesses in the UK, a network of gambling treatment centres needs to be created across the country, and the industry should help.
Mr Flint's comments, however, were found insulting by the local charity Gambling With Lives. The organisation which is focused on helping people deal with their addiction to gambling found Sky Bet's words hypocritical, as the company has been one of the main drivers of the sector's growth in the UK. In 2018, the company was valued at over £3 billion.
Mr Flint is to leave the company where he spent the last 17 years in June. Now, reflecting on the time spent with Sky Bet, he confessed that there may have been a time in the past when the sector has perhaps encouraged people to spend more money they could have actually afford to spend.
Spreading Problem Gambling Should Be Addressed by the Industry, Too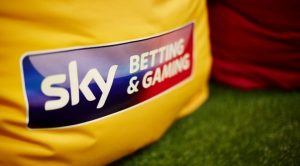 Sky Bet has not always so concerned about gambling addicts, though. Last Year, the company faced a massive £1-million fine for its failures to protect vulnerable customers. Now, about a year later, Mr Flint shared that there had been failings in that direction. He also said the industry not only had not done enough to protect problem gamblers but needs to become oriented towards self-regulation.
Lately, spreading gambling addiction has become a significant problem in the UK, as more and more people get involved in some form of gambling activity. According to data provided by the UK Gambling Commission (UKGC), about 430,000 adult residents of the UK suffer from compulsive gambling and face the negative consequences of that.
Figures provided by the main regulator of the British gambling industry also suggest the number of adults taking part in online gambling on a monthly basis has risen almost two times in a few years, from 1.7 million in 2016 to 3.2 million in 2019.
Despite the fact that the gambling businesses which operate in the country already make contributions to fund the largest gambling charity GambleAware, these donations were found insufficient. Funding was also provided for GAMSTOP, a program released by the authorities to allow local gamblers to effectively ban themselves from online betting platforms. For now, there is only one establishment which is dedicated to gambling addiction treatment, while a second centre is expected to start operation in Leeds in the summer.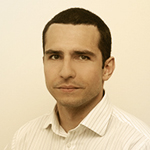 Daniel Williams has started his writing career as a freelance author at a local paper media. After working there for a couple of years and writing on various topics, he found his interest for the gambling industry.