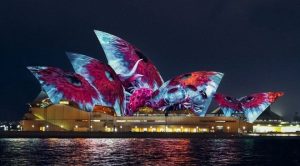 Many young people are facing difficulties dealing with financial debts which have occurred as a result of online gambling, pay-later schemes, credit cards ownership, etc.
Mia Shelton, a researcher for Financial Counselling Australia, explained that the industry needed to invest more efforts to find out more about young people's difficulties in managing debt because such issues could cost them a lot before they decide to seek for help. According to recent studies, young Australians are willingly spending their money on online gambling and "buy-now, pay-later" schemes – a trend which is quickly taking over an increasing number of young people.
According to analysts, both online gambling and buy-now, pay-later schemes are popular with young Australians because they are marketed differently to traditional financial products, often through social networks such as Facebook or Instagram. Moreover, the aggressive marketing campaigns of some gambling operators also push more young people to spend more than they can actually afford to on online gambling.
Data provided by recent studies have shown that about 60% of young Australians who have placed a bet have done so online. What is worse, 5% of them are expected to become problem gamblers before the age of 25.
NSW Office for Responsible Gambling to Provide AU$400,000 Funding to Problem Gambling Research Programs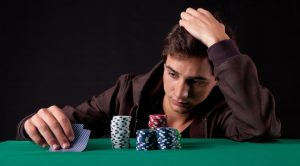 At a time when it has become clear that more young Australians are getting hooked on gambling or face certain financial difficulties due to their compulsive gambling habits and inability to control themselves, the New South Wales (NSW) Office for Responsible Gambling revealed that it is to grant local families and youth with more funding as part of its attempt to tackle problem gambling.
As revealed by Natalie Wright, director of the NSW Office for Responsible Gambling, five universities will share funding of almost AU$400,000 for research aimed at prevention and reduction of gambling-related harm. The projects that will be funded are focused on families, youth and new technology. Ms Wright explained that it is important for authorities and charity organisations to better understand the motivation of young people to bet so much in order to think of strategies which would reduce the risk of gambling harm.
Another important part of the research is to pay special attention to the impact that gambling technology and innovation have on young Australian people, as well as the effectiveness of support provided to gambling addicts and their families. The NSW Government hopes that by funding projects and research programs aimed at problem gambling, the authorities will be able to forge more efficient strategies regarding responsible gambling policy.
The five universities which are to share the AU$400,000 funding provided by the NSW Office of Responsible Gambling are the Australian National University, University of Sydney Business School, Central Queensland University, Design Innovation Research Centre at Sydney's University of Technology and Deakin University.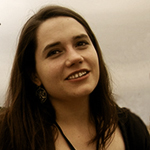 Olivia Cole has worked as a journalist for several years now. Over the last couple of years she has been engaged in writing about a number of industries and has developed an interest for the gambling market in the UK.