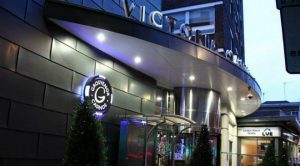 Another major takeover deal could be underway on the UK gambling market. Today, the British casino and gaming operator Rank Group Plc revealed that it was in what it called "advanced discussions" over a possible acquisition of the online firm Stride Gaming Plc.
The takeover offer values Stride Gaming at £114.5 million.
Rank Group, which is currently owner and operator of Mecca Bingo, has lately been making investments in online gambling operations as part of its efforts to compensate for the poorer performance of its casinos and bingo halls. The acquisition of online gambling services is also considered a move aimed at attracting younger players to Rank's websites.
On the other hand, Stride Gaming Plc is currently the third biggest online bingo operator in the country, holding 11% of the market. Stride Gaming's main focus has been on the UK market, with the company currently running more than 150 brands, including Spin and Win, Magical Vegas and Regal Wins. For some time now, the company has been considering various options to boost its shareholder value, including a possible sale of its entire business assets as revealed in February 2019.
According to media reports, Stride Directors unanimously recommended the company's investors vote to give the green light to the deal.
Stride Gaming Hit by Ongoing Regulatory Crackdown and Massive UKGC Fine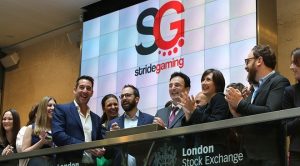 Previously, Stride has revealed that recent regulatory overhaul in the UK gambling sector had a negative impact on its half-year results for the six months which ended on February 28th. It reported a 13% decline in its gaming revenue to £30 million. Apart from that, in November 2018, the operator felt the UK Gambling Commission (UKGC) backlash, as the country's major gambling regulator hit it with a massive £7.1-million fine.
The financial penalty was imposed on the online bingo and slots operator's Daub Alderney brand for its failures to comply with the UKGC rules regarding prevention of money laundering and to provide qualitative customer protection.
As mentioned above, the potential all-cash proposal totalled £114.5 million, which values the ordinary shares of Stride Gaming at a price of £1.51 per share. However, media reports for the possible acquisition boosted the opening market share of Stride by 27% to £1.49.
On the other hand, Rank Group has been facing a certain slowdown in the traffic generated by its casino and bingo websites, including grosvenorcasinos.com and meccabingo.com. This has been one of the main reasons why the company has been investing in online gambling operations which could turn out to be attractive to younger audiences and could possibly bring young people to its main operations.
A possible takeover deal would also help it bolster its presence on its domestic market by bringing more diversity to its offering, considering the fact that Stride Gaming operates a large number of brands. As Rank Group has revealed, the acquisition of Stride would provide it with an engine for further growth in the digital gambling sector. The Group's online gambling revenue currently generates about 19% of its overall revenue, according to half-year results which Rank announced in January 2019.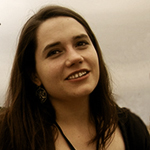 Olivia Cole has worked as a journalist for several years now. Over the last couple of years she has been engaged in writing about a number of industries and has developed an interest for the gambling market in the UK.