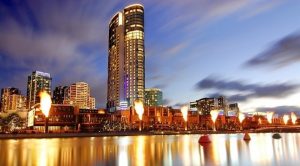 The former regulator who provided Crown Resorts with a casino operation license backed a new probe to the company's new shareholder Lawrence Ho but also highlighted the fact that no links have been found between him and his father Stanley Ho.
Chris Sidoti, the human rights lawyer who took the chairman's position of the NSW Casino, Liquor and Gaming Authority more than a decade ago, inspected a 2014 agreement with Crown Resorts under which any links between the Asian casino mogul Stanley Ho and the Australian gambling operator were prevented. The thing is Mr Stanley Ho has previously been associated with Asian organised crime. However, he has never been convicted of any criminal offence, not to mention that he has always denied the existence of such links.
Under the VIP Gaming Agreement inked in 2014, which was given the green light by the Independent Liquor and Gaming Authority, Crown Resorts was required to prevent any new business activities or transactions between Stanley Ho or an associate of his and Crown, a Crown's subsidiary or any of its management and staff.
Mr Sidoti now explained that at the time the approval was given to the 2014 VIP Gaming Agreement, there was no evidence of any commercial association between Laurence and Stanley Ho.
Crown Resorts' Position as Major Melco Shareholder Ended Up with Another NSW Probe in 2014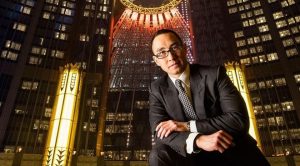 In fact, the position of Crown Resorts as a major shareholder in Melco was the thing which involved the Ho family into the NSW regulatory probe in 2014. Three years later, Crown finalised its exit from the Melco register in 2017.
However, according to Mr Sidoti, the Crown stake purchase by Melco a few days ago should give a start to a new review of the Australian gambling company's arrangements in New South Wales (NSW). The human rights lawyer shared that the purchase is a material change in the Crown's circumstances, which is why it must be reviewed.
Similar probes are also to be carried out in the states of Western Australia and Victoria, where Crown Resorts operates casino venues.
Lawrence Ho himself has shared that his business' interests have differed from the ones of his father for more than a decade. He has further explained that he hoped to turn the regulatory action into an advantage for Melco, especially when it comes to his ambitions to establish a massive casino in Japan. The probe that is to be carried out against him by Australian regulators is expected to take about a year.
As previously reported by Casino Guardian, Melco has been one of the casino behemoths that have been competing for the right to build one of the three casino resorts in Japan. The process of picking the winners of the desired operation licences is expected to begin after the mid-year elections in the country. Mr Ho's Melco has made a promise to make an AU$14-billion investment in so-called integrated casino resorts in case that the company's offer turns out to be successful.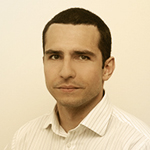 Daniel Williams has started his writing career as a freelance author at a local paper media. After working there for a couple of years and writing on various topics, he found his interest for the gambling industry.