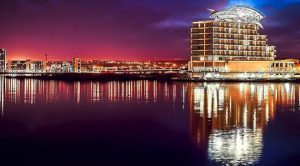 At an event which took place in Cardiff, the UK Gambling Commission (UKGC) revealed that it is to roll out the new National Strategy to Reduce Gambling Harms after joining forces with partners in Wales, including charity organisations, regulators, local health bodies and businesses.
This is a three-year strategy that is aimed to drive the Commission's work in Wales and the other regions in the UK and is unveiled as part of the regulator's efforts to bring a long-term impact on reducing negative consequences associated with gambling. The last few years have seen gambling-related harm become a much-discussed topic due to constantly rising gambling addiction rates, so the main gambling regulator in the country has been engaged with taking proactive measures to tackle the problem.
Follow the link find out more about our new National Strategy to Reduce Gambling Harms and its aims for the next three years. https://t.co/H868TkVoOG #reducinggamblingharms #lleihauniwedhapchwarae pic.twitter.com/jdSf8MBSfz

— Gambling Commission (@GamRegGB) June 4, 2019
The UKGC still calls for action on different levels, by working in two strategic priority areas – prevention and education, and treatment and support. The first area of action has seen great progress towards a clear public health prevention plan that includes a variety of interventions. On the other hand, the Commission is also devoted to providing treatment and support options which correspond to the actual needs of gambling customers in Wales.
Our CEO, Neil McArthur introducing the Wales launch of the new Nationak Strategy to Reduce Gambling Harms. #fairerandsafer #reducinggamblingharms pic.twitter.com/cVYrCqAJ2N

— Gambling Commission (@GamRegGB) June 4, 2019
Apart from the Cardiff launch of the new National Strategy to Reduce Gambling Harms, the UKGC has initiated similar events in London and Edinburgh.
Wales Is among the Regions Most Affected by Gambling-Related Harm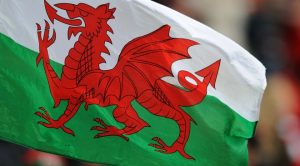 The last few years have been a tough period for dealing with gambling harm. The UKGC has been making efforts to raise problem gambling awareness across the country's gambling sector. Wales, on the other hand, has been among the most-affected parts of the country. In September 2017, the then-CEO of the Commission, Sarah Harrison, revealed that there were over 120,000 people in Wales who could be categorised as problem gamblers or were at risk of developing a gambling addiction.
The UK Gambling Commission has been collecting participation data from the Welsh problem gambling survey, the Scottish health survey and the Health Survey for England at the time, concluding that Wales was one of the most affected regions by gambling-related harm.
We're in Cardiff today inviting delegates to find out more about our new National Strategy to Reduce Gambling Harms. In shaping this strategy, we have reached out to a wide range of people and organisations who have an interest and a voice in reducing gambling harms. pic.twitter.com/wmquiyqY8z

— Gambling Commission (@GamRegGB) June 4, 2019
Last year, Dr Frank Atherton, who is Wales' Chief Medical Officer, described gambling as a spreading public health issue. In January 2018, he urged the UK Government to make sure they pay more attention to emerging issues related to problem gambling and its negative impact on British players. At the time, it became clear that over 60% of Wales adults have gambled in 2017, while about 1.1% of the local population (or about 30,000 people) described themselves at gambling addicts. Another 3.8% were considered at risk of getting hooked on gambling.
Dr Frank Atherton, Chief Medical Officer for Wales: "There's a strong appetite in Wales to reduce gambling harms" pic.twitter.com/hyeSYuqIOd

— Gambling Commission (@GamRegGB) June 4, 2019
Now, the UKGC is once again trying to make faster progress to reduce gambling harms and hopes that its efforts would reach as many people as possible in the wider community. As explained by the Commission's CEO, Neil McArthur, both the regulators and the industry need a better understanding of the possible negative consequences which could be caused by gambling, so the new strategy is aimed exactly at this, as it would provide the authorities with a better perspective for the protection needed.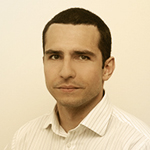 Daniel Williams has started his writing career as a freelance author at a local paper media. After working there for a couple of years and writing on various topics, he found his interest for the gambling industry.