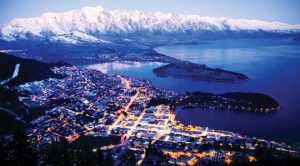 The Wellbeing Budget of New Zealand was officially released only a fortnight ago. According to some analysts, the budget represented an anomaly with its attempt to set local people's wellbeing as a paramount priority rather than economic growth.
The Chief Executive Officer of Hāpai te Hauora, Selah Hart, explained that the budget is aimed at actually making a commitment to people's wellbeing, but that would depend on the Government's ability to combine its policy and action across all public sector aspects with fiscal resourcing.
Hāpai te Hauora has been an organisation seeking some public health policy changes, especially ones related to gambling-harm minimisation and prevention, for more than two decades. So, it was a great surprise for its officials to see that the Racing Amendment Bill was given the green light by Parliament.
The bill in question urgently progressed through the New Zealand Parliament, as submitters have been given only three days to respond to a number of changes. According to the Bill's authors, the basic issue included in the piece of legislation was the maintenance of a viable and sustainable racing industry by making changes in the way foreign betting operators perform.
Haylee Koroi, a Māori Public Health Advisor, has explained that there has been nothing urgent about the Racing Amendment Bill, unlike the necessity to tackle gambling-related harm by unveiling proper policies and regulations along with the efforts to bolster and expand the local gambling industry.
No Rush Was Needed for Passing Racing Amendment Bill, Anti-Gambling Campaigners Claim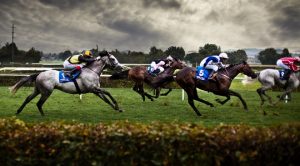 After the passing of the bill, there have been some concerns there are clear differences in the way the Government of New Zealand handles harm minimisation policies and policies which are fiscally motivated. As Ms Koroi has explained it had taken years for anti-gambling campaigners to make the Government actually take any action on mental health and addiction services. On the other hand, big industry players represented by influential lobbyists have proved they could make things happen a lot quicker with the right enticements.
The passing of the Racing Amendment Bill has also followed the deal signed between SKYCITY Entertainment Group Ltd and Gaming Innovation Group, a foreign online gambling operator based in Malta. A few weeks ago, the two companies revealed that their partnership would result in the release of a SKYCITY-operated online casino by the end of 2019.
The thing is that SKYCITY managed to circumvent New Zealand laws under which online gambling platforms based in the country are not allowed.
In addition, anti-gambling campaigners have been concerned that no efforts are invested in making the country's legislation more up to date with the market. The last time when any gambling legislation amendments aimed at gambling-harm minimisation were made in 2013 under a proposal made by former minister Te Ururoa Flavell. Unfortunately, the changes have not had much effect, as they have faced strong oppositions from gambling-funded lobbyist groups and local poker machine venues.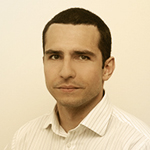 Daniel Williams has started his writing career as a freelance author at a local paper media. After working there for a couple of years and writing on various topics, he found his interest for the gambling industry.