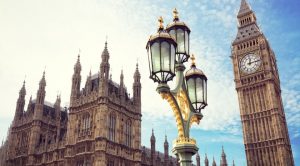 Earlier today, the major regulatory body of the UK gambling industry revealed that a £1.2-million monetary penalty is to be paid by the online gambling operator Gamesys Limited due to its violations of some money-laundering regulations and failures to prevent gambling-related harm.
Following police investigation findings that the operator had allowed three individuals to spend stolen money to gamble, the UK Gambling Commission (UKGC) also launched an investigation into the company's processes. The watchdog's probe found that the operator had done nothing to prevent harm despite customers had demonstrated behaviour which could indicate a gambling problem. In addition, it became clear that Gamesys Limited failed to comply with money laundering regulations, including its negligence to check the three customers' source of funds.
Online gambling operator Gamesys (Gibraltar) Limited will pay £1.2m for failing to prevent gambling harm and breaching money laundering regulations. Read more here: https://t.co/hAtEek2PYd pic.twitter.com/vQh5nCa5bC

— Gambling Commission (@GamRegGB) June 12, 2019
Today, the UK gambling operator revealed that as part of the settlement between the UKGC and Gamesys, the company is set to return £460,472 of stolen money to victims. It will also pay a further £690,000 as a payment in lieu of another financial penalty. The funds will be spent to help the acceleration of the National Strategy to Reduce Gambling Harms' delivery. The online gambling operator is to also pay the investigative costs made by the Commission.
The Executive Director of the UKGC, Richard Watson, has explained that the penalty has been imposed on Gamesys for a number of failings, such as customer exposure to possible gambling-related harm, as well as stolen money flowing through its operations. As Mr Watson shared, gambling operators need to know their customers, which is why they are supposed to track their gambling and take immediate actions in case someone is considered at risk of gambling-related harm.
Gamesys Agrees with UKGC Investigation Findings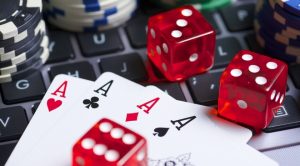 The investigation held by the UKGC focused on three customers in the period from 2014 to 2016, all three of whom had been subjected to police investigations. The probes found that stolen money had been spent on Gamesys' online gaming services.
At the time when the three customers spent the money, Gamesys was required to comply with the Regulations from 2007. At the end of October 2016, condition 12.1.1 of the Licensing Conditions and Codes of Practice of the Gambling Commission was updated, so that licensees were required to prevent terrorist financing and money laundering.
As mentioned above, Gamesys Limited was found in breach of the Money Laundering regulations of 2007. As the UKGC-commissioned probe showed, the company did not manage to conduct ongoing monitoring of a business relationship and apply on enhanced due diligence measures. Gamesys further failed to establish and maintain the necessary risk-sensitive policies and procedures.
A failure in the operator's customer interaction was also found, as it failed to comply with the Social Responsibility Code Provision 3.4.1, which is a necessary condition of Gamesys' operating licence.
Gamesys accepted that there were historical weaknesses in its systems related to social responsibility measures and prevention of money laundering.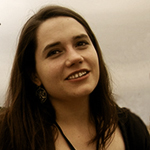 Olivia Cole has worked as a journalist for several years now. Over the last couple of years she has been engaged in writing about a number of industries and has developed an interest for the gambling market in the UK.