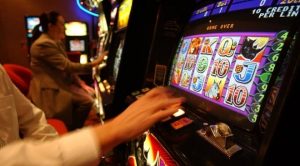 The Hamilton District Court imposed a four-month community detention sentence to a young woman from Ōtorohanga after her facing charges of failing to take reasonable measures to protect her child while playing on the poker machines in a local pub.
The defendant, Kalota Palu, was also sentenced to undertake 100 hours of community work. In addition, she will be supervised by Judge Philip Connell for a period of 12 months. At the time when the Judge announced the sentence, he also praised the 23-year-old woman for voluntarily starting and completing a course aimed at helping her deal with her gambling addiction. Ms Palu also started a parenting course, also run by the Salvation Army.
The maximum penalty which she could have suffered is a 10-year imprisonment sentence.
As mentioned above, the woman appeared in court on a charge of neglect of a child. On November 15th, Ms Palu left her two-month-old baby in a car for more than an hour while she went to play on the pokies in the Yard House Bar. As it became clear during court hearings, she was deeply in debt at the time, so she hoped that the machines would help it quickly generate some winnings.
The Woman Is Still Battling Her Gambling Addiction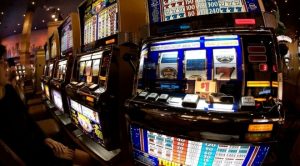 Reportedly, the young woman entered the bar at 2:55 PM, leaving her sleeping 2-month-old baby alone in the locked car, which windows were only slightly down.
Ms Palu eventually went to check on the baby once, but returned to the pub's poker machines and played until she lost track of time. At 4:12 PM, another person who parked their vehicle next to the woman's car noticed the child screaming in the car. They broke into the vehicle with the help of other people to save the baby who was dehydrated and was rushed for treatment to a medical centre located nearby.
During the young mother's first appearance in court, Judge Connell noticed that Ms Palu was genuinely sorry for her lapse in care for the child and took into account that she had not neglected the baby deliberately. She, however, let her addiction carry her away. The Judge further noted that the woman had faced some public ridicule for what she had done, and reminded that she actually took steps to deal with her compulsive gambling and avoid a repeat of that situation.
Reportedly, the woman was employed full time, and despite community detention, she would still be able to continue bringing an income into her household. Her "detention of duty" was accepted, although the woman's lawyer had found a mistake in the police summary, according to which the temperature in Hamilton on that day was 22, it was actually 19. Still, the lawyer shared that the woman had been lucky to avoid prison, but she still needs to fully defeat her problem gambling.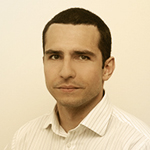 Daniel Williams has started his writing career as a freelance author at a local paper media. After working there for a couple of years and writing on various topics, he found his interest for the gambling industry.