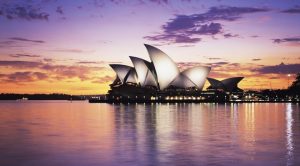 A new survey commissioned by Roy Morgan has revealed that 1.8 million adult Australians have placed bets in an average three-month period. The overall number includes about 1.5 million Australians aged betting on racing events, who represent 7.9% of Australian adult residents, and more than 620,000 people, who represent 3.2% of Australian adults, placing sports bets.
The Australian market research company has analysed betting pattern over the last year and revealed that the results show a decline in the number of local residents who place bets on racing events, including greyhound racing, horse racing and harness racing. At the same time, more Australian adults prefer to place bets on sports.
#Betting on races attracts older gamblers than sports betting. New research from Roy Morgan shows 1.8m Australians place bets in an average three months including 1.5m who bet on racing events (7.9%) and over 620,000 (3.2%) who place Sports bets. #gambling https://t.co/ti5Mz7PREb pic.twitter.com/Nif7F1NMdX

— Roy Morgan (@roymorganonline) June 17, 2019
As revealed by Roy Morgan analysts in their latest Gambling Currency Report, men are much more likely to bet than women, with 12.3% of adult men having placed a bet in an average three-month period. In comparison, only 6% of Australian women have placed a bet over the same period of time. The market research company also revealed, that betting on racing activities turned out to be most attractive to people aged from 50 to 79. The research data showed that more than 10% of Australian people between 50 and 64 years old and 9.3% of people between 65 and 79 years old prefer to bet on racing activities.
In comparison, only 3.1% of the young people aged from 18 to 24 bet on racing. People from this age group (about 3.6%) are more likely to choose sports betting to bet on than racing. This is also the only age group that found sports betting more attractive.
Betting on Races Found More Attractive among Older Australian Gamblers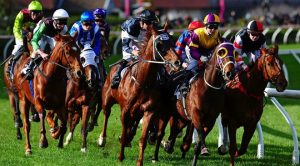 As far as sports betting is concerned, the likelihood for placing a bet on sports increases to 3.8% for the age group between 25 and 34 years old, and to 4.9% for the age group between 35 to 49 years old. The trend is substantially dropping off for Australian adults of over 50 years old.
The gap is most distinctive in the age group of over 80-year-olds, with 8.2% of them betting on racing activities in comparison to only 0.6% betting on sports.
According to the Chief Executive Officer of Roy Morgan, Michele Levine, long-term trends in the local market show a decline in the overall number of Australians who place bets. Despite that, there are certain areas which mark stable growth for betting operators, with more than 620,000 Australians betting on sports, which is an increase of more than 10% in comparison to only a year ago.
So, according to data provided by Roy Morgan, although betting on racing activities is more widespread among Australian adults, it is sports betting which marked actual growth in 2019 thanks to popular sports, including the National Rugby League (NRL) and the Australian Football League (AFL). Several World Cups, including FIFA Women's World Cup, Cricket World Cup and the Rugby World Cup have also contributed to the growth registered by sports betting in 2019.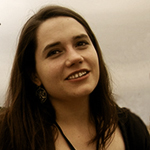 Olivia Cole has worked as a journalist for several years now. Over the last couple of years she has been engaged in writing about a number of industries and has developed an interest for the gambling market in the UK.