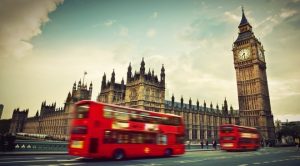 Five of the largest gambling operators in the UK have agreed to make larger contributions to fund problem gambling research and treatment.
The five companies – William Hill, bet365, SkyBet, Flutter Entertainment and Ladbrokes Coral – are set to boost the voluntary levy on their gambling profits from 0.1% to 1% up to 2023. The change in the levy paid by the operators is expected to bring a contribution of about £60 million. The firms shared that it would take the change in tackling gambling addiction step by step.
The agreement for the larger levy comes amid increased criticism of the industry regarding how little it spends to help problem gamblers in comparison to the money it spends for marketing and advertising. Now, the five companies confirmed they have agreed to the proposed new levy after discussions with the Department for Digital, Culture, Media and Sport (DCMS).
The Chief Executive Officer of Flutter Entertainment, Peter Jackson, who represented all five gambling operators, said that the move has come to show an unprecedented level of commitment by Britain's leading operators in the local gambling and betting sector to address gambling-related harm and promote responsible gambling. Mr Jackson confirmed that the so-called whistle-to-whistle ban on gambling advertising was a good start, and now the operators are to help a considerable expansion in the prevention and treatment of gambling-related harm.
Rising Gambling Participation and Problem Gambling Rates Provoke Stricter Measures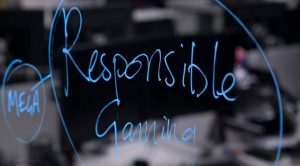 Previously, Simon Stevens who heads National Health Service England warned UK gambling operators that they could face an increase in their taxes to fund problem gambling treatment.
In June 2019, Matt Hancock, the Secretary of State for Health and Social Care, revealed plans to force British bookmakers to raise at least £100 million every year to fund various initiatives aimed at tackling problem gambling. Later, the five biggest gambling companies in the country offered to boost their voluntary contributions for research, education, prevention and treatment of gambling addiction.
Apart from the increase in their contribution to problem gambling treatment, the five gambling operators also agreed to increase safer gambling messages included in their adverts. Moreover, they are expected to review the tone and content of their sponsorship and marketing materials.
The UK Government has been concerned about the rising popularity of gambling activities among local residents over the last few years. According to information unveiled by the UK Gambling Commission (UKGC), there are currently about 430,000 people who face serious problem gambling and its negative consequences on their lives and well-being. Apart from that, gambling has been reported to become more popular among young people, with approximately 55,000 children aged from 11 to 16 being who are categorized as problem gamblers.
The rising popularity of gambling among local citizens has made the major gambling regulatory body in the country – the UKGC – consider further restrictions on gambling advertising, as well as stricter background checks and other regulatory measures. The voluntary levy which currently exists is calculated on gambling companies' gross gambling yield. Last year, the raised amount was £10 million, which was described by GambleAware, the major charity organisation aimed at helping gambling addicts deal with their compulsive habit, as insufficient.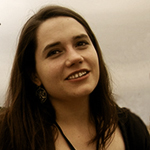 Olivia Cole has worked as a journalist for several years now. Over the last couple of years she has been engaged in writing about a number of industries and has developed an interest for the gambling market in the UK.